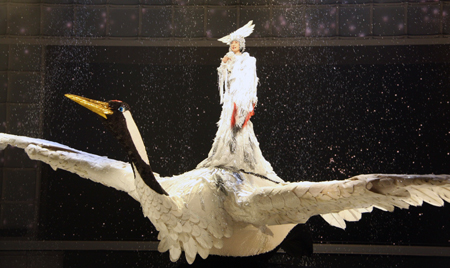 The viewership ratings for the 61st Kouhaku Uta Gassen (NHK, December 31, 2010) have been reported. In the Kanto region, the first half (starting at 7:30pm) averaged 35.7%, while the second half (starting at 9:30pm) averaged 41.7%.
Compared to the previous year, the first half was down 1.4% from 37.1%, but the second half was slightly higher, up 0.9% from 40.8%. This is the third consecutive year that the second half has achieved higher than 40.0%.
In the Kansai region, ratings were up by 2.2% for both halves. The first half averaged 37.1%, while the second half averaged 42.5%.
In the rest of the country, ratings were up everywhere for the first half, except in Fukushima (down 0.3%) and Okayama/Kagawa (down 0.5%). The biggest jump was in Sapporo, rising from 20.8% to 31.5%.
Ratings for the second half were up across the country except in northern Kyushu, where ratings dropped by 3.6%. Niigata had the biggest ratings increase, shooting from 43.5% to 49.6%.
The 61st Kouhaku Uta Gassen was hosted by Matsushita Nao and Arashi. The official lineup had only 22 artists on each team, for a record low of 44 artists. 785,836 votes were cast, and the White Team (male) emerged victorious by a margin of 418,191 to 367,645. This is the 6th consecutive win for the White Team, and the 33rd overall (compared to 28 for the Red Team).
Source:
Video Research Ltd.