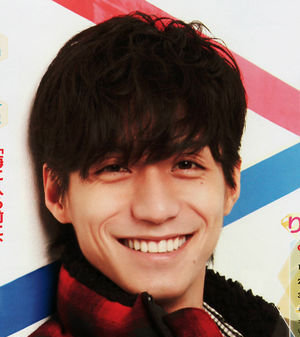 NEWS and Kanjani8 member Nishikido Ryo (26) will be taking on the role of a father in a new TV Asahi drama series this spring. The show, titled "Inu wo Kau to Iu Koto ~Sky to Wagaya no 180 Nichi~," marks Nishikido's first solo starring role in a series.
Nishikido plays the 30-year-old salaryman Hongo Yuji, whose job in human resources had him laying off employees until he himself was laid off. With his family of four on the verge of collapse, he ends up taking in a Pomeranian puppy, which gets named Sky Tree due to the family living in a downtown area near the Tokyo Sky Tree tower. Raising the dog helps bring the family back together, resulting in a home drama full of laughter and tears.
Mizukawa Asami (27) will play Nishikido's wife. The actors playing their two children, ages 7 and 9, have not been revealed yet.
"Inu wo Kau to Iu Koto" will air on Fridays at 11:15pm, starting in April.
Source:
Sankei Sports