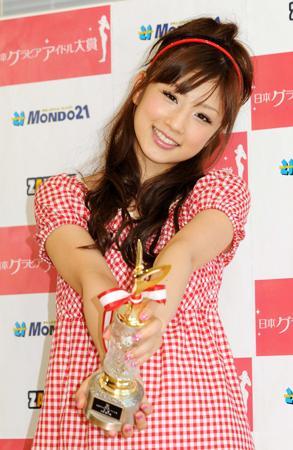 According to the Sports Nippon newspaper, talento Ogura Yuko (27) is looking to hold her wedding this fall. It appears that she has decided to have it in Hawaii, and sources say she is currently there to visit a chapel that will likely be the venue for the wedding.
Ogura is engaged to popular hair and makeup stylist Kikuchi Isao (40). Their relationship was discovered in January of last year, and in November it was learned that Ogura had accepted Kikuchi's proposal.
The two are said to be in the process of choosing a date for the wedding. On several occasions in the past, Ogura has declared that she wants to get married by the age of 28. Given that holding weddings on birthdays is not uncommon, there appears to be a good chance that they will aim for Ogura's 28th birthday, on November 1.
Source:
Sponichi Annex