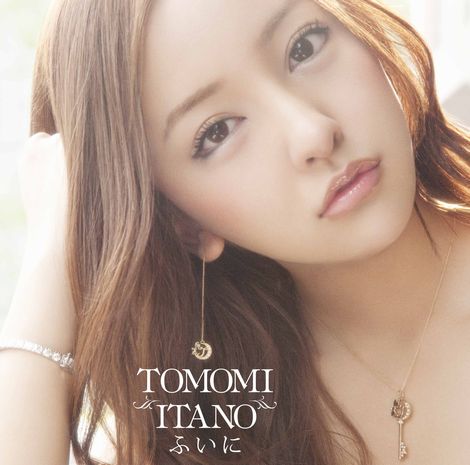 AKB48's Itano Tomomi scored her first #1 with her second solo single, "Fui ni." It sold more than 90,000 copies, but that was far short of her first single "Dear J" that debuted at #2 in February with an initial 163,000 copies sold. Itano is now the second AKB48 member to top the charts as a solo artist, after Maeda Atsuko did so last month.
GACKT's new single "Episode.0" entered the charts at #3, marking his 39th Top 10 single. Among male solo artists, he has now set a new record for "most Top 10 singles," surpassing Tahara Toshihiko's previous record of 38 set in 1992.
In the album rankings, JUJU took #1 with her 4th original album, "YOU," selling nearly 112,000 copies. Counting last year's cover album "Request," this is her second consecutive #1.
Arashi – Beautiful World – 67,748
Lady Gaga – Born This Way – 47,488
Shoujo Jidai – GIRLS' GENERATION – 19,210
Nishino Kana – Thank you, Love – 17,678
Superfly – Mind Travel – 13,097
Fear, and Loathing in Las Vegas – NEXTREME – 12,126
Tokyo Jihen – Daihakken – 9,021
The live-action movie "GANTZ" ranked #1 overall in both DVDs and Blu-ray Discs, which has never been done before by a Japanese film. It sold 35,000 DVDs and 22,000 BDs. The sequel, "GANTZ: PERFECT ANSWER," will be released on DVD and BD on October 14.
Sources:
Oricon (weekly album ranking)
Oricon (weekly single ranking)
Oricon
Oricon
Oricon
Oricon