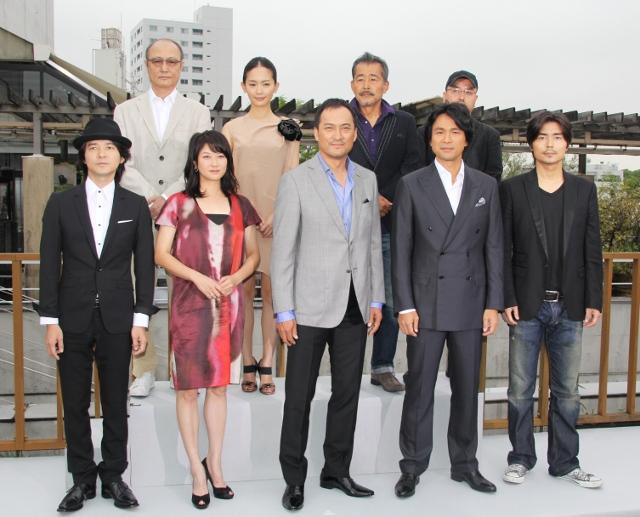 A press conference was held on Monday to reveal the main cast for the big-budget movie "Hayabusa: Harukanaru Kikan," which stars actor Watanabe Ken. Watanabe, who plays the project manager of the Hayabusa space probe, was on hand to introduce his fellow cast members.
Besides Watanabe, the film brings together Eguchi Yosuke, Yoshioka Hidetaka, Natsukawa Yui, Ozawa Yukiyoshi, Ishibashi Renji, Nakamura Yuri, Fuji Tatsuya, and Yamazaki Tsutomu.
Toei first announced details about the "Hayabusa" movie this past May. Takimoto Tomoyuki is directing the film, which reportedly has a budget of 1.5 billion yen.
"Hayabusa: Harukanaru Kikan" is scheduled to premiere in Japan on February 11, 2012.
Source:
Eiga.com