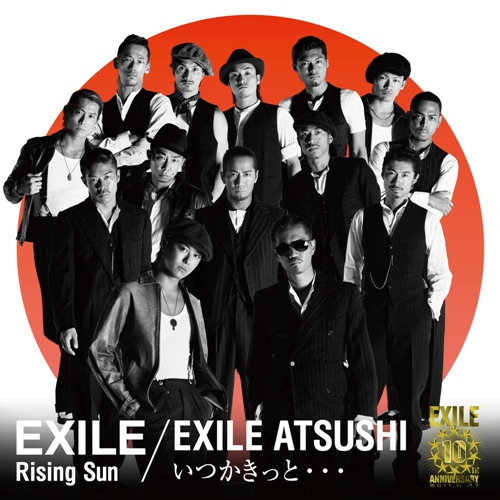 EXILE topped the charts this week with their latest single, "Rising Sun / Itsuka Kitto…," selling almost 202,000 copies. This is their 11th number-one single and their 2nd in a row.
Korean group RAINBOW saw their first Japanese release reach #3, setting a new record for highest chart position for a debut single by a foreign female artist.
In albums, AAA's best collection "#AAABEST" sold 66,000 copies, becoming their first number-one album.
Hamasaki Ayumi – FIVE – 22,548
Che'Nelle – Love Songs – 14,100
Red Hot Chili Peppers – I'm With You – 12,885
Lady Gaga – Born This Way – 5,816
Kusuo – Koi ga Best Desubai – 5,739
Shoujo Jidai – GIRLS' GENERATION – 5,551
Anzen Chitai – Anzen Chitai XII – 5,326
TOKIO's latest live DVD "OVER / PLUS" took #1 in the general DVD rankings with sales of 9,121 copies. Although they have previously topped the charts in music DVDs, this is their first time at #1 in the general rankings.
Sources:
Oricon (weekly single ranking)
Oricon (weekly album ranking)
Oricon
Oricon
Oricon
Oricon