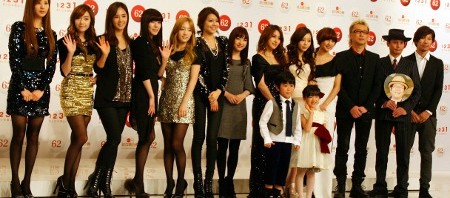 On Tuesday, NHK announced the song list for this year's Kouhaku Uta Gassen. Several groups will be performing medleys, including Arashi, AKB48, SMAP, and KARA. It has also been announced that Matsuda Seiko and Kanda Sayaka's performance will participate via relay broadcast from Matsuda's concert at the Tokyo Metropolitan Gymnasium, and Fukuyama Masaharu will participate via relay broadcast from his concert at Pacifico Yokohama.
The songs, in Japanese alphabetical order by artist, are:
Red Team
White Team
Ashida Mana and Suzuki Fuku will perform "Maru Maru Mori Mori!" together, and Natsukawa Rimi and Akikawa Masafumi will perform "Asu to Iu Hi ga" together.
The performance order will be announced at a later date.
Source:
NHK