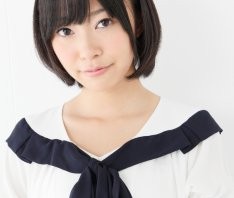 The latest AKB48 member to get a starring role in a drama series is Sashihara Rino (19). It was revealed today that she will play the lead in NTV's "Muse no Kagami," which begins in January.
In "Muse no Kagami," Sashihara plays a seemingly ordinary girl from the countryside with no special qualities. However, she encounters a former famous actor named Okita Ryu, who discovers her ability to instantly memorize lines after hearing them once and her hidden acting prowess. As a result, he decides to set her on the path towards becoming an actress.
The drama is written and directed by Fukuda Yuichi ("33-pun no Tantei," "Yuusha Yoshihiko to Maou no Shiro"). The series is scheduled to air on Saturday nights at 1:55am, starting on January 14.
Sources:
Sponichi Annex
Mantan Web