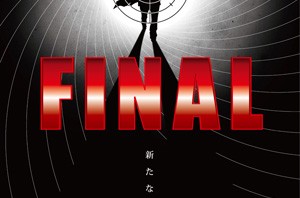 The "Odoru Daisousasen" franchise will be coming to a close next year. It has been announced that the next movie, scheduled for release in September 2012, will be the last one ever, ending a 15-year history.
"Odoru Daisousasen," also known as "Bayside Shakedown" in English, is a television drama series starring Oda Yuji (44) as the iconic police detective Aoshima Shunsaku. The drama first aired in 1997 and has had multiple special episodes and spin-offs since then.
More importantly, the series has spawned some of the most successful movies ever. The first movie, released in 1998, grossed 10.1 billion yen at the box office, the #3 highest-grossing live-action film in history. The second movie, released in 2003, outdid that by grossing more than 17.3 billion yen, becoming #1 on that ranking. A third movie was released in 2010, earning 7.3 billion yen.
Counting two spin-off movies released in 2005, the franchise has earned approximately 42.79 billion yen in theaters, with a collective audience of 31.27 million people.
The new movie, tentatively titled "Odoru Daisousasen THE FINAL," will again be directed by Motohiro Katsuyuki, produced by Kameyama Chihiro, and written by Kimizuka Ryoichi. Full details of the story have not yet been announced, but it is said to take place two years after the previous film, during a busy 3-day period when an energy summit is being held.
Yanagiba Toshiro (50) and Fukatsu Eri (38) have been confirmed as returning cast members. Fans complained that Yanagiba and Oda's characters had  little interaction in the last film, so producer Kameyama promises that this film will fix that. It is also said that there will be a big change in the relationship between Oda and Fukatsu's characters.
Filming for the movie will take place between January and April 2012, and post-production is expected to finish in August, in time for a September release.
Sources:
Eiga.com
Cinema Today