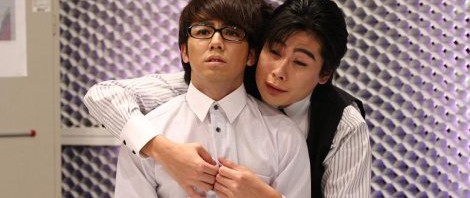 Fuji TV's popular variety show "Picaru no Teiri" will be moving to prime time. The show currently airs in a Saturday 11:10 pm time slot, but starting in April it will air on Wednesdays at 10:00pm. That time slot is currently occupied by "The Best House 123," which will end its run as a regular program after five and a half years and will occasionally air as a special program from now on.
"Picaru no Teiri" premiered in October 2010 in a late-night Tuesday time slot. In April 2011, it expanded into its current 45-minute time slot on Saturdays. The show's ratings have reached as high as 12.0% for an episode on December 17 of last year.
The show mainly consists of various comedy skits, several of which have continuing story lines, such as the boys love-themed "Bibari & Rui" ("Beverly & Luis"). The program's regular cast features comedy duos Piece, Heisei Nobushi Kobushi, Monster Engine, and Haraichi, plus Waatanabe Naomi, Oshima Mai, and Natsuna.
Sources:
Oricon
Sankei Sports