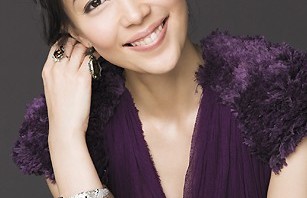 Kimura Yoshino (35) will star in a drama series on NHK this spring, titled "Hatsukoi." The last time she led an NHK drama series was 9 years ago, in the 2003 series "Nikoniko Nikki."
"Hatsukoi" is a love story written by screenwriter Nakazono Miho, who previously worked on shows such as "Yamato Nadeshiko" and "Haken no Hinkaku."
Kimura plays a speech therapist named Midori. Her first love, a man named Mishima (played by Ihara Tsuyoshi), betrayed her by breaking a promise they made. While despairing over the betrayal, she met a younger man named Jun (played by Aoki Munetaka) and later married. One day, her happy life with Jun is interrupted when she is diagnosed with liver cancer, and the only doctor who can perform the difficult surgery required happens to be Mishima. Although Midori had hoped to never think of Mishima again, his sudden appearance causes a disturbance in her heart.
Other cast members include Sato Eriko, Hashimoto Ai, Cunning Takeyama, and Sonim.
"Hatsukoi" is scheduled to run for 8 episodes in NHK's Tuesday 10:00pm time slot, starting May 22.
Source:
Mantan Web