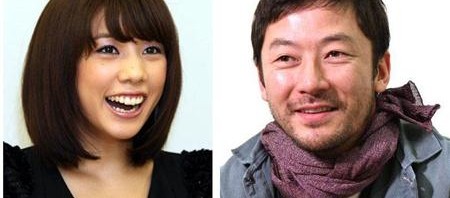 Back in February, FRIDAY had the surprising scoop that actor Asano Tadanobu (38) and actress Naka Riisa (23) were dating. However, the Sankei Sports newspaper now reports that the pair have broken up, less than one year later.
Based on information from multiple sources, the newspaper says that Asano and Naka's relationship was the casualty of both of their busy schedules, a common cause for showbiz breakups. The two had started dating sometime around the end of last year, and it's believed that they ended their relationship last month.
Asano had been in London since July until early this month, due to filming for the movie "Thor: The Dark World" (scheduled for release in North America in November 2013). Naka also visited London in early August, but since then she was busy with the NHK drama series "Tsurukame Josanin" in the summer and the TBS drama series "Resident ~5-Nin no Kenshui~" (currently airing).
Source:
Sankei Sports