The 26th ] were presented in Roppongi on Friday. The awards, which were established in 1987, are based on actual CD and DVD sales,...
] has announced the artist lineup for the 63rd ]. This year will have a total of 50 artists performing, 25 for each of...
] (20) will star in ]'s Monday night drama series this winter, titled "]." This will be her first lead role during golden time,...
The lead has finally been revealed for "]," the 3D movie that ] announced earlier this year about the space probe Hayabusa. ] (29)...
Baba Ikuzo, better known as the bassist IKUZONE of the band ], has suddenly passed away at the age of 46. An announcement on...

Today, Angela Aki holds a concert in a store, possible American Godzilla reboot has a model, and Nakano Ward re-opens as an anime academy. Sources: Story...
The manga "]" by ] is getting another live-action adaptation this summer, it has been announced. Details about the format and the cast will...

Today, Crunchyroll will launch 21 new episodes this week, some interesting characters in Code of Princess, and HYDE hides as Edward Scissor Hands Sources: Story 1 Story...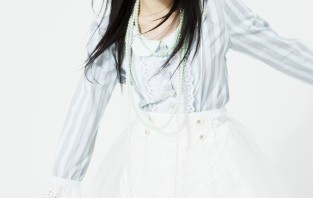 ]'s ] (17), also known affectionately as "Mayuyu," will be the next member to make her solo debut. On February 29, 2012, she will...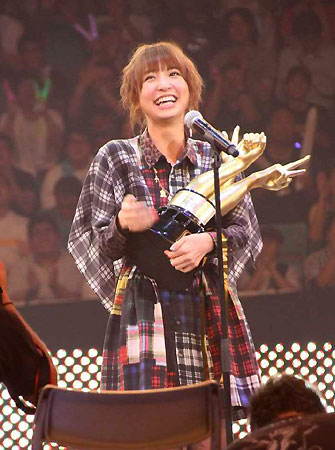 ]'s 2nd Senbatsu Janken Taikai was held on Tuesday night, determining the participating members for the group's 24th single, scheduled for release on December...
Some plot details have finally been released regarding the drama series "]," starring ] member ]. The series was announced last month but was...