Be sure to check out our
Facebook page
for the latest changes and to interact with thousands of fans worldwide just like you!
MINMI
From generasia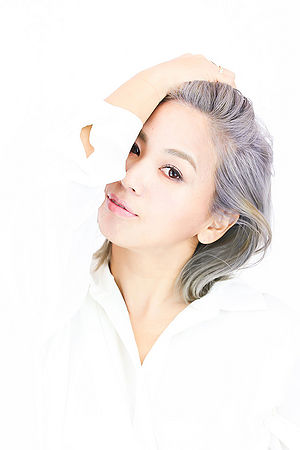 MINMI is a Japanese reggae-urban singer-songwriter whose music is heavily influenced by Jamaican music such as reggae and dancehall. She started performing in 1996 but didn't make her debut until 2002 with the single "The Perfect Vision" under Victor Entertainment. She writes most of the lyrics for her songs as well as doing many of their arrangements. MINMI is known for her song "Shiki no Uta", which was the main ending theme for the anime Samurai Champloo, as well as the ending used in episode twelve, "Who's Theme". In 2008, after the release of her best album MINMI BEST 2002-2008, MINMI transferred to the Universal Music Japan sub-label, Far Eastern Tribe Records.
Profile
Stage Name: MINMI
Real Name: Michiko Evwana
Birthday: December 8, 1975
Birthplace: Osaka, Osaka Prefecture, Japan
Influences: Capleton Capleton, Faith Evans, Teddy Riley, Wayne Marshall, Mary J. Blige, Usher
Family: Husband (singer Wakadanna), two sons, one daughter
Information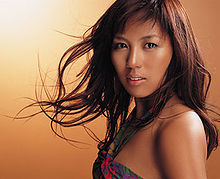 MINMI first started performing back in 1996, taking place in local ruba dub and hip hop shows throughout Osaka. Since her debut she has been working hard making her tracks, writing lyrics and music. It didn't take long for MINMI hype to pick up, and she was soon working with big artists like Red Spider and MIGHTY JAM ROCK.
MINMI signed to Victor Entertainment and debuted in August 2002 with the reggae-styled single, "The Perfect Vision". The song became quite popular on radio stations. The single reached #4 on the Oricon weekly charts; at the time it was the highest ranking debut single from a female artist since Utada Hikaru's "Automatic / Time Will Tell". (In 2006, ayaka's "I believe" reached #3.)
In December 2002, MINMI released her second single, "T.T.T.". Unlike her first single, it had a more conventional hip-hop sound. The single ranked low and sold less than her debut, but the single's fresh sound helped grab attention from the public, mainly that of teenage girls.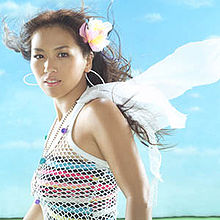 Not long into 2003, MINMI released her debut album, Miracle. The album ranked #2 on the Oricon weekly charts. The album spent two months in the top 20, eventually selling 467,175 copies and becoming the #21 album of the year. She then started the tour LIVE TOUR 2003 "Miracle" on May 20, 2003. The tickets for all shows sold out almost immediately, and all of the venues were full.
Her next single, "Another World", was released in September 2003, followed by her fourth single, "Ai no Mi", in March 2004. Both singles ranked in the bottom half of the top 20. The B-side from "Ai no Mi", "Shiki no Uta", was used as an ending theme for the anime Samurai Champloo and has become one of her most recognized songs.
imagine, MINMI's second album, was released on June 30, 2004. It managed to reached the #3 position on the Oricon weekly chart. Much like with her first album, MINMI launched her second tour, MINMI LIVE TOUR 2004 "imagine" on September 10, 2004. A concert DVD was later released on December 8th along with her fifth single, "Are yu ready". The single featured a mix of her usual hip-hop/reggae sound and a traditional Japanese instrument, the shamisen.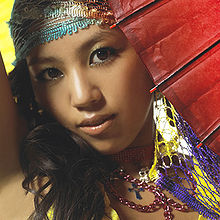 In July 2005, MINMI released her sixth single, "Summertime!!". This time, the track used influences from soca music. After the single's release, she became very active with live events. MINMI set up a monthly reggae club event in Tokyo. She then went out on a tour and was the featured artist in the annual SUMMER SONIC concert. In September, she released FRIENDS ~MINMI featuring works BEST~, a compilation album featuring two discs of tracks that she had been featured on.
In 2006, MINMI was invited to Trinidad and Tobago's annual festival known as Carnival. She performed there in front of 30,000 people, including Wyclef Jean of the Fugees. Her seventh single, "Nishiazabu Densetsu", was released in late February 2006 and was the lead-in single for her third studio album, Natural, which was released on March 29, 2006 and reached #6 on the Oricon weekly chart (ten spots higher than FRIENDS). MINMI once again launched a tour to support her new album, and on November 22, 2006 released a concert DVD, MINMI Natural Show Case 2006 In Zepp Tokyo. Before that, in July 2006, MINMI released her eighth single, "I Love You Baby", which barely charted in the top 50.
MINMI moved her musical adventures overseas in 2007. She teamed up with Machel Montano and composed the track "Sha na na ~Japanese wine~". They entered the song into the International Soca Monarch competition where it reached the final round of the competition. Five months later, she released the single in Japan.
On June 26, 2007, MINMI married Wakadanna from Shonannokaze. She gave birth to their first son on November 11, 2007. Ten days later, MINMI released a love song concept album called THE LOVE SONG COLLECTION 2006-2007.
While pregnant with her second child, MINMI's fourth studio album, MOTHER, was released on July 7, 2010. It was her first studio album in over four years. On August 4th, she gave birth to a boy in New York (August 5th in Japan time).
In 2012 MINMI gave birth to her third child, a girl, on June 26th at 5:12 am in Hawaii.
Discography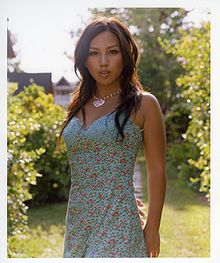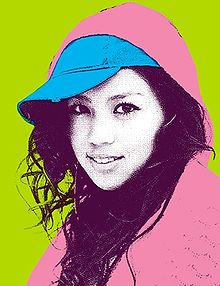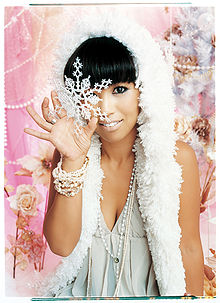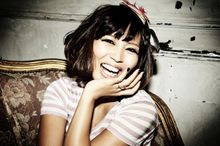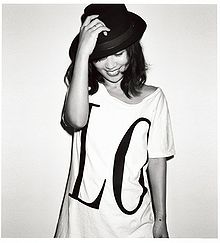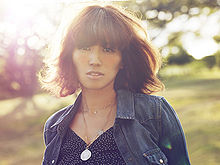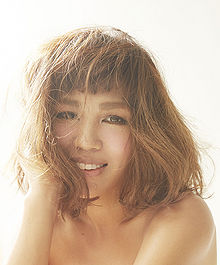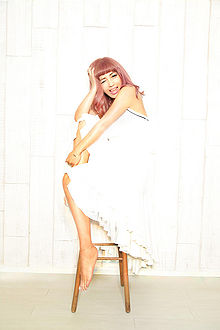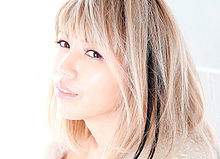 Studio Albums
Best Albums
Concept Albums
Singles
International Singles
Digital Singles
DVDs
Other DVDs
Compilations / Other
External Links