Seo In Young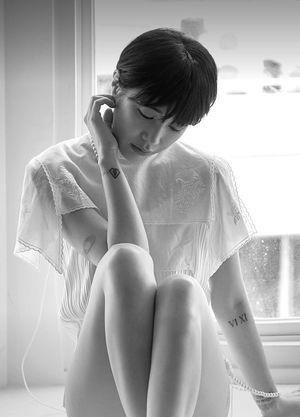 Seo In Young (서인영) is a Korean pop singer, model, and celebrity debuted under Star Empire Entertainment and currently under her own company, Seo In Young Company. She was the lead vocalist for Jewelry, a shareholder of South Korea's Baby Phat flaship store, and is also known for her bowl hair cut and participation in the MBC We Got Married variety show.
Profile
Name: Seo In Young (서인영)
Real Name: Seo In Ja (서인자)
Birthdate: September 3, 1984
Birthplace: Seoul, South Korea
Blood Type: O
Height: 162cm
Weight: 43kg
Skills / Hobbies: Cross stitching, Shopping
Education: Dongduk High School, Dongduk Women's University
Religion: Buddhist
Information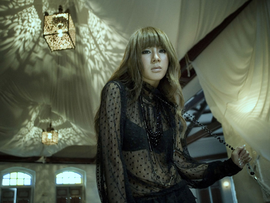 Seo In Young debuted in 2002 with Jewelry as one of the replacements for Jung Eu Jin and Jun Eun Mi. She made her solo debut in 2007 with the release of Elly Is So Hot and rose to significant fame in 2008 where she starred as a faux married couple with rap artist Crown J. Seo released a digital single with Crown J titled "Too Much", became the face for Maybelline New York South Korea in June 2008, and was selected as Cosmopolitan South Korea's style icon where she was featured in the July 2008 issue wearing 10 different swimsuits.
Seo hosted Music Bank, starred in her own reality show Seo In Young's Kaist, and released her hit solo single "Elly Is Cinderella". Seo In Young also collaborated with Hip-hop duo One Two for their mini-album Fun'ch, where she was featured in the song titled "Motdoen Yeoja" and filmed a music video for the track.
Seo and Crown J withdrew from We Got Married in January 2009, and she announced afterward her plan to take a two month vacation in the United States. She revealed later on SBS's Full of Ambition Season 2 that her impulsive vacation was sparked by depression.
After her break in the United States, Seo returned to South Korea and released a CF for Maybelline's latest lip gloss brand and became an exclusive model for the debut of Baby Phat in South Korea. She starred in the reality show Seo In Young's Brand New Friend, modeled for the June 2009 issue of Cosmopolitan Korea, wrote a book called "Seo In Young's Shopping Trip in Tokyo" and became a shareholder of South Korea's first Baby Phat flagship store.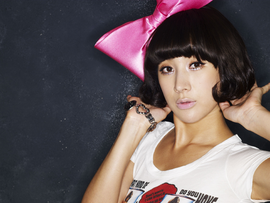 In October 2009, Seo collaborated with the duo One Two to release "Motdoen Yeoja II", the second version of previously released "Motdoen Yeoja". She also modeled for the October issue of InStyle Korea and revealed that she will be returning with a solo album in 2010. Seo made an appearance on the SBS Family Outing variety show with Park Jin Young which aired on December 13th, and participated in the Iris drama OST with the song "Saranghamyeon Andoenayo".
On December 10, 2009 Star Empire Entertainment announced Seo In Young and Park Jung Ah's decision to leave Jewelry. The duo planned to fully commit to their solo careers after finishing off promotions for Jewelry's sixth album Sophisticated. Jewelry released End And..., the repackaged album to Sophisticated, and it included one new song called "Love Story" particularly created for Seo's and Park's departure.
Star Empire announced Seo's decision to stay with the company for her solo career on March 23, 2010. She collaborated with MC Mong for a duet on Cho Young Soo third album Cho Young + All Star Vol 2.5, singing "Bubble Love" and was featured in a song from the dorama Prosecutor Princess soundtrack titled "Give Me" sung by the girl group Nine Muses. She then announced her plans to return to her solo music career at the end of April with a mini-album and the title track being a ballad. However it was delayed for a May release due to Seo wanting to change the album design.
Album jacket photos for her solo debut were released in early May and her album was described as being full of ballads with lyrics talking about love. Seo announced her debut solo mini-album's ballad focus due to the singer wanting to show off her vocals. She released her second digital single "Lov-Elly", which contained "Jalgayo Romance" on May 12, 2010.
Seo revealed on May 14, 2010 feeling burdened by her solo debut. She stated "This is my first solo album without the title of Jewelry's Seo In Young, but just me, myself, and I. I felt burdened because I felt the pressure to show a new side of myself. After pondering for awhile, I realized that I simply wanted to share my memories with everyone."
Seo released the music video for "Sarangira Sseugo Apeumira Bureunda", the title track to her solo debut mini-album Lov-Elly on June 1, 2010; the mini-album was also released on the 1st. For her solo debut Seo lost 6 kilograms, and revealed on her Cyworld minihompy that she exercised and ate a controlled diet of bananas and chicken breasts to lose the weight.
Contents
Trivia
Seo admitted in 2008 amongst much speculation that she had plastic surgery on her face; particularly her nose and Botox injections.
Discography
Album
Mini-Albums
Single
Digital Singles
Collaboration / Other
Filmography
Books
[2009.06.20] Seo In Young's Shopping Trip in Tokyo (서인영의 쇼핑놀이 in Tokyo)
[2010.05.10] Seo In Young's Shopping Trip in Singapore (서인영의 쇼핑놀이 in Singapore)
External Links