It is thanks to users like YOU that Generasia exists today. To all of our contributors and visitors alike, Thank You!! Be sure to like us on Facebook for the latest updates and to meet others who also enjoy Asian media!
Hamasaki Ayumi
From generasia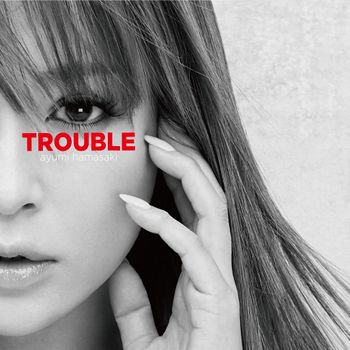 Hamasaki Ayumi (浜崎あゆみ) is a Japanese pop singer-songwriter. With record sales of over 50 million copies, of which is in Japan alone, Hamasaki is one of Japanese music's highest earning performers and a legend in the industry. Her appearance and style has had a huge impact on Japanese fashion, even influencing countries in other parts of Asia. She is also an energetic performer, known for her intricate and flashy live shows.
After a rough childhood, Hamasaki was discovered by current avex trax president Matsuura Max. Ever since, she has had numerous number 1 releases and is consistently reinventing her image. In 2007 and 2008, Hamasaki expanded outside of Japan by holding 2 concert tours with show locations throughout Asia
Hamasaki celebrated the release of her 50th single by leading up to the release in three parts. The three-single project began with "MOON / blossom", followed by "crossroad", and finally concluded with her 50th single, "L".
In August of 2010, the New York Daily News conducted a survey of the 20 richest female singers of all time-based on contracts, tours and inheritance based on lists from Forbes magazine. Hamasaki is the only Asian artist on the list, placing 7th and reportedly having made gains of $400 million (U.S.).
Profile
Stage Name: Hamasaki Ayumi (浜崎あゆみ), Hamazaki Kurumi (浜崎くるみ)
Former Stage Name: AYUMI
Birth Name: Hamasaki Ayumi (濱崎歩)
Nicknames: Ayu (あゆ), CREA
Birth Date: October 2, 1978
Birth Place: Fukuoka Prefecture, Japan
Blood Type: A
Height: 157cm (61.8 in; 5'1")
Weight: 40kg (88.18 lbs)
Measurements: 80cm-53cm-82cm (31.5 in-20.9 in-32.3 in)
Favorite Artists: KEIKO (globe), Miyazawa Rie, Matsuda Seiko, Babyface, En Vogue and Tohoshinki
Favorite City: New York
A City to Live: Los Angeles
Favorite Actors: Nicolas Cage, Miyazawa Rie
Favorite Movies: The Bodyguard, Betty Blue, Leaving Las Vegas, Midnight In Paris
People I Respect: People who have things I don't have.
People I Dislike: Liars, people who don't say hello.
Current Interest: Collecting white things for my room
Favorite Food: Biscuits (maybe my staple diet!), cakes, chocolates, kimchi (Korean marinated cabbage), oden, ramen
Favorite Ice-Cream Flavor: Chocolate mint
Favorite Alcoholic Drink: Wine
Favorite Things to Read: Most fashion magazines. Modern-language translations of the Manyo tanka poems are especially interesting. Poems of Giniro Natsuo, Aida Mitsuo, etc.
Lessons: Piano, Japanese calligraphy (5th rank), abacus calculation, Japanese flower arrangement, Kumon-shiki study system
Labels:
Biography
Early Life
Hamasaki Ayumi was born in Fukuoka Prefecture in 1978. Her father left her and her mother behind when Hamasaki was only three years old. One night, Hamasaki awoke in the night and witnessed her father packing up his things. When she asked where he was going, he said he was leaving on a business trip. After wishing her father a safe journey and going back to bed Hamasaki never saw him again.
Following her father's departure, she and her mother moved in with her grandmother. Hamasaki's mother worked most of the time, and thus the responsibility of caring for young Hamasaki fell on the shoulders of her grandmother. Hamasaki would later say that her grandmother felt more like a mother to her than her "Mommy" did. When she was seven years old, Hamasaki began working as a child model for local institutions to help contribute to the family.
At the age of 14, Hamasaki moved to Tokyo and signed with the talent agency SOS. Hamasaki worked as a model, doing many swimsuit photoshoots for magazines like BOMB, Young Teioh, Takarajima, and Up To Boy. She also starred in several movies and TV series, including Yami no Purple Eyes and Miseinen on TV, and movies such as Ladys Ladys!! Soucho Saigo no Hi, Like Grains of Sand, and Sumomomo Momomo. However, her career as a model did not last very long as she was deemed too short to be a model. She was transfered from SOS to the music agency, Sun Music.
NOTHING FROM NOTHING
Hamasaki signed very briefly with Nippon Columbia under the name AYUMI featuring DOHZI-T and DJ BASS and released one single and one mini-album, both titled "NOTHING FROM NOTHING". It sold dismally and Nippon Columbia dropped her. Hamasaki found little success as an idol and gave it up in favor of hanging out with friends.
Debut with A Song for ××
Dissatisfied with her job as an actress and an unsuccessful singer, Hamasaki quit work and moved in with her mother (who had recently moved to Tokyo).
As a junior high student back home, Hamasaki was a initially a dedicated student. However, her interest in the curriculum soon disintegrated and with it, her grades. Once in Tokyo and living with her mother, Hamasaki attempted to return to school and enrolled in Horikoshi Gakuen, a high school for the arts. She dropped out after the first year.
A jobless high school dropout, Hamasaki decided that her time was best to spent shopping in the Shibuya district of Tokyo and dancing at Velfarre, a club owned by Avex. One fateful night at Velfarre in 1997, Hamasaki was introduced to Matsuura Max (her future producer) by a friend. After hearing Hamasaki sing karaoke Matsuura told her she had a nice voice, but couldn't sing well. He wanted to send her to voice lessons and sign her to his label, avex trax. She found him to be shady and rejected the offer at first. However, Matsuura persisted and convinced Hamasaki to sign with the label in the following year.
Hamasaki was then sent to New York for voice lessons but rarely attended, having always had a problem with authority. She never told Matsuura that she ditched the lessons and went shopping in New York instead. While in New York she exchanged letters with Matsuura, oddly displaying a remarkable talent for expressing her feelings.
Finally she returned to Japan to record her debut single, "poker face". Up until the day of recording, Hamasaki had been dissatisfied with the lyrics. Matsuura, remembering Hamasaki's letters, suggested she try writing new ones. Her lyrics were the used in the final recording of the song. The day before that recording session, Hamasaki's grandmother was sick in the hospital. Hamasaki visited her briefly saying that she'd come again later, and that tomorrow she had to record her first single. The day of recording, Hamasaki received a fax saying that her grandmother had passed away.
"poker face" was released on April 8th, 1998. Soon afterwards, she released her second single "YOU". Neither release was a hit. However, Hamasaki's emotional lyrics resonated with the Japanese public and people began to take notice of her. Hamasaki's third single, "Trust", managed to chart within the Oricon Top 10, coming in at #9. Her next two singles both charted within the Oricon Top 10.
On January 1st, 1999 Hamasaki's debut album was released. Titled "A Song for ××", the album reached number one on the Oricon album chart, selling over 1 million copies. Due to the success of the album, she received the Japan Gold Disc Award for Best New Artist.
Rise in Popularity with LOVEppears and Duty
In February of 1999, Hamasaki released her first single since her debut album. "WHATEVER", featuring two different versions of the song with neither labeled as the original, peaked at #5 on the Oricon charts.
In April of 1999, Hamasaki released her first #1 single with the TSUNKU composition "LOVE ~Destiny~".
Hamasaki's August 1999 single "A" was initially released in five different versions (distinguished by different colors). To commeorate sales of 1 million copies, a version of the single with a gold colored disc was released. When sales reached 1.5 million copies, a special edition gold disc was released. The single sold over 1.6 million copies total, and is to this date her best-selling single.
Hamasaki Ayumi's second album, "LOVEppears", effectively solidified her status as "Japanese pop royalty". Released on November 10th, 1999 the album immediately reached #1 on the Oricon charts, where it remained for three consecutive weeks. The album sold 1,443,490 copies in 1999 making it the #15 album of that year. In 2000, the album sold 1,077,960 copies making it the #14 album of the year. In total the album sold 2,562,130 copies and charted for 64 weeks.
Fans noticed a change in Hamasaki's musical style with the release of this album, going from the rock-style of "A Song for ××" to a more dance-pop style. The single "appears" was released on the same day as the album and reached #2 on the Oricon charts.
The summer of 2000 saw Hamasaki's first concert tour, which was a huge success. It was later released on DVD, VHS, and VCD in two separate releases, "ayumi hamasaki concert tour 2000 A Daiichi Maku" and "ayumi hamasaki concert tour 2000 A Daini Maku".
In April of 2000, Hamasaki released "vogue", the first single in a special release project. "vogue", "Far away", and "SEASONS", were all released one month apart from each other and were marketed as a trilogy. The singles were very successful, with lyrics focusing on emotions on hopelessness, a reflection of Hamasaki's self disappointment with her past public image. Hamasaki described the lyrics as looking at her life from the front, the back, and the side respectively.
In September of 2000, Hamasaki's third album, "Duty" was released. With lyrics dealing with issues similar to those in the trilogy singles the album stirred emotions in many fans and became an instant success. "Duty" sold 2,603,550 copies in 2000, becoming the #2 album of the year and sold 2,904,420 copies in total. It is Hamasaki's best selling original studio album to date.
At the end of 2000, Hamasaki held her first New Year countdown concert at the Yoyogi National Gymnasium. It is a tradition she still follows every year.
A BEST and Controversy
In 2001, Avex told Hamasaki that she was to release her best-of album after having released her previous studio albums. Hamasaki was not happy with this decision as she felt that her best album is something she wants to do perfectly and the way she wants. She was not ready yet as an artist to release a best album and was being forced to release a rushed release.
Nonetheless, work on the best album began. Hamasaki begrudgingly hand-picked the songs. As a small show of retaliation and control of her career, she re-recorded four of the tracks.
However, the friction with her label grew greater once the release date was chosen. At the time, the two most successful singers in Japanese pop were Hamasaki and Utada Hikaru. Utada was to follow up her massively successful debut album "First Love" with her sophomore album, "Distance". Avex strategically placed the release of Hamasaki's best album within the same week as Utada's album. As a result, the media reported a heated rivalry between the two young female stars. Both Hamasaki and Utada vehemently denied these claims stating that the rivalry was fabricated by their record labels. The album was promoted heavily and Hamasaki appeared on the covers of numerous magazines.
"A BEST" was released on March 28th, 2001. In the first week, Utada's "Distance" took #1. In the second week, the albums' positions flipped and "A BEST" claimed the top position. In the end, both albums were huge successes, with "A BEST" selling 4,295,353 copies (becoming Hamasaki's best selling album and the #6 best selling album in Japanese music history) and "Distance" selling 4,472,343 copies (making it the #4 highest selling album in Japanese music history).
To promote "Duty" and "A BEST", Hamasaki toured the Domes of Japan, becoming one of the only artists to be able to fill the seats at Tokyo Dome. At the same time, she was being worn down physically and mentally. During the rehearsal of one of the shows she damaged her leg. Around this time, it was also discovered that the hearing in her left ear was deteriorating.
Although Avex's stock values rocketed with the success of "A BEST", Hamasaki was unsure about staying with the label. In the end, she decided to stay and began to take more control in the production of her music.
Control over Career
Prior to the release of A BEST, Hamasaki Ayumi released the single "M" in December of 2000. It was her first single since the release of her album "Duty" as well as a turning point in her career. This was the first song whose melody she composed herself and it showed a definite stylistic shift for the singer. Hamasaki wrote the song and its lyrics under the name, CREA. Since this time in her career, nearly every single she released has reached #1 on the Oricon weekly charts. Following the controversy with "A BEST", Hamasaki saught similar control over her career and threatened to leave Avex if she was not being treated "as a human being."
On September 27th, 2001 Hamasaki released her 24th single and one of her most iconic songs, "Dearest". The single was a huge success, selling a total of 750,420 copies and charting at #1 on the Oricon charts. It was also used as the 3rd ending theme to the popular anime, InuYasha. However, the lyrics and promotional videos were a direct depiction of Hamasaki's feelings towards the way she was treated during the "A BEST" controversy.
In December of 2001, Hamasaki participated in Komuro Tetsuya's charity drive, song nation. The song project, featuring other popular Avex artists such as Koda Kumi, BoA, and Amuro Namie, came together to help raise money for victims of the attack on the World Trade Center on September 11, 2001. Hamasaki collaborated with avex label-mate KEIKO on the single, "a song is born". The single reached number #1 on the Oricon charts (the only one of the song nation singles to do so).
On January 1st, 2002, Hamasaki released her fourth studio album "I am...". Nearly every single track was composed by Hamasaki under the name CREA. The album had a different photo and lyrical concept at first but following the attacks on 9/11, Hamasaki revised the album to focus on issues like faith and world peace. The album reached #1 on the Oricon charts and sold 2,308,112 copies.
A little less than a year later, Hamasaki released her fifth album "RAINBOW". It sold 1,856,919 copies in 2003, becoming the #2 album of the year. In total, the album sold 1,857,870 copies. First press copies included a code to listen to a sample of the instrumental for the title song, "RAINBOW", which was released a few months later on the compilation album "A BALLADS".
2003-2006
In August of 2003, Hamasaki Ayumi released her 30th single, "forgiveness". To commemorate this release, a special concert titled A museum ~30th single collection live~ was held at Yoyogi National Gymnasium.
In December of 2003, "Memorial address" was released. It is the first mini-album released by Hamasaki, with each song on the mini having its own PV. The album reached #1 on the Oricon charts, selling over 1 million copies and becoming the best selling mini-album by a female artist.
Even with the "A BEST" controversy seemingly far behind her, Hamasaki still felt as if she was being treated as a product and not a person. She expressed feelings that her last two studio albums were rushed. It is about this time that her sales started on a gradual decline.
This sense of dissatisfaction drove Hamasaki to begin work on her sixth studio album, MY STORY. In this album she wrote freely and honestly. As a result, the album had no set theme and instead focused on her emotions towards her career.
"MY STORY" was released on December 15, 2004. The album reached #1 on the Oricon charts, selling 1,131,776 copies. This would be Hamasaki's last album to sell over 1 million copies in Japan. To promote the album, Hamasaki embarked on a tour titled "ARENA TOUR 2005 A ~MY STORY~". It is her first tour to be based on an album.
Following the release of "MY STORY", Hamasaki released 4 more singles: "STEP you / is this LOVE?", "fairyland", "HEAVEN", and "Bold & Delicious / Pride". The "fairyland" PV became one of the most expensive music videos ever made, "HEAVEN" was used as the theme song to the movie Shinobi, and "Bold & Delicious / Pride" became Hamasaki's 25th #1 single; tying her with Matsuda Seiko for the record of most #1 singles by a solo female artist.
Nearly two years after the release of MY STORY, Hamasaki released her seventh album (miss)understood. The sound of this album is distinctly different from anything released by Hamasaki in the past. This is because many of the tracks were covers of demos songs composed by Roberto "Geo" Rosan and intend for an album for Sweetbox. Hamasaki liked the sound and asked for permission to cover some of the songs. She edited and rearranged some of the tracks, rewriting the lyrics until she liked the results.
(miss)understood reached #1 on the Oricon charts. However, It became Hamasaki's first album to not sell over a million copies in Japan.
On March 8th, 2006, Hamasaki released the single "Startin' / Born To Be...". The single became her 26th #1 single, breaking Matsuda Seiko's record for most #1 singles by a solo female artist.
Hamasaki's eighth album, Secret, was released on November 29, 2006. At first it was meant to be a mini-album but Hamasaki changed her mind and wrote five more songs. It reached #1 on the Oricon charts but failed to sell over a million copies. However the album was a huge success throughout Asia, selling a total of 2,000,000 copies.
Foray into Asia
On February 28th, 2007 Hamasaki released two compilation albums, A BEST 2 -BLACK- and A BEST 2 -WHITE-. The compilations featured songs from I am... through (miss)understood. On the day of release, A BEST 2 -BLACK- reached #1 on the Oricon charts. A BEST 2 -WHITE- charted at #2, making Hamasaki the first female artist in 36 years to occupy the #1 and #2 positions on the Oricon album charts. Sales of both albums combined totaled at 1,424,734 copies.
Hot on the heels of the success of Secret, and the two compilations in Asian countries outside of Japan, Hamasaki decided to go on a concert tour of Asia. ayumi hamasaki ASIA TOUR 2007 A ~Tour of Secret~ was announced. The foreign fanbase was extremely excited by the announcement. Tickets for the shows in Hong Kong and Taipei sold out within 3 hours.
In July of 2007, Hamasaki released her first single in over a year, "glitter / fated". The single included a short film shot in Hong Kong featuring Shang Yue. On July 13th, 2007 it was announced that Hamasaki had split with her long time boyfriend Nagase Tomoya, whom she had been dating since 2001.
In December of 2007, Hamasaki released her first digital single "Together When...", which topped digital charts. On January 1st, 2008, Hamasaki Ayumi released her ninth album GUILTY. Unlike with her past albums, Hamasaki stated that the writing process was not very emotional for her. The album is noticeably darker and more rock driven than her past work. The album reached #2 on the Oricon charts and is Hamasaki's first album to not top the charts at #1.
10th Anniversary
To begin the celebration of Hamasaki's 10th anniversary in the music scene, avex released "Mirrorcle World" on April 8th, 2008 exactly 10 years since her debut with "poker face" in 1998. The single reached #1 on the Oricon charts, making Hamasaki the only solo female artist to have a #1 single every year for 10 consecutive years.
Shooting for the "Mirrorcle World" music video took place in Paris, France.
Hamasaki then embarked on her second Asia tour ayumi hamasaki ASIA TOUR 2008 ~10th Anniversary~, which was used to promote GUILTY. Footage for the concert DVD was recorded at the show in Taipei.
On September 10th, 2008 Hamasaki released A COMPLETE ~ALL SINGLES~, a compilation album featuring all the A-side songs of all her singles. The album reached #1 on the Oricon charts and sold 852,259 copies, making it the third best selling album by a female artist in 2008, behind Amuro Namie's BEST FICTION and Utada Hikaru's HEART STATION.
In December of 2008, Hamasaki released the single "Days / GREEN".
To close her 10th anniversary celebrations, Hamasaki held her annual countdown concert, this time titled ayumi hamasaki PREMIUM COUNTDOWN LIVE 2008-2009 A and featuring many of her old hits.
NEXT LEVEL, Rock'n'Roll Circus, 50th single, Love songs, and engagement
In February of 2009, Hamasaki released "Rule / Sparkle". "Rule" was used as the theme song to the international release of the live action movie, Dragon Ball Evolution. The single continued her long running streak of #1 singles.
On March 25th, 2009 Hamasaki Ayumi released her 10th album, NEXT LEVEL. It reached #1 on the Oricon charts and sold 379,989 copies. This time, her style was more electronic. The album also came in an USB format, a first for Hamasaki. The music videos for "NEXT LEVEL" and "Curtain Call" were both shot in Los Angeles.
To promote NEXT LEVEL, Hamasaki went on her ARENA TOUR 2009 A ~NEXT LEVEL~, her first Arena Tour of Japan in two years.
In the summer of 2009, Hamasaki released her 46th single, "Sunrise / Sunset ~LOVE is ALL~". It became her 44th single to chart within the top 10 on the Oricon charts, making Hamasaki the artist with the most top 10 singles ever in Japanese pop. Then in December, she released her 47th single "You were... / BALLAD". Both singles reached #1 on the Oricon charts.
On April 14th, 2010 Hamasaki Ayumi released her 11th studio album, Rock'n'Roll Circus. The album was recorded in London, England. The PVs were shot in London as well. The album reached #1 on the Oricon charts, making Hamasaki the first solo female artist in 20 years to have 10 number 1 original studio albums.
On July 14th, 2010 Hamasaki released her 48th single, "MOON / blossom". The single reached #1 on the Oricon charts and is the first in a special release project of three singles leading up to her 50th single. The 49th single "crossroad" was released on September 22nd, 2010 and the 50th single, "L", was released one week later on September 29th. Her twelfth studio album, Love songs, was released in late December.
Both Hamasaki and avex president Max Matsuura confirmed via Twitter that ayu-mi-x 7 presents ayu trance 4 (Hamasaki's first trance remix album since 2003) was in the works. The album was released in March 30, 2011, and three more remix albums were released on the same date. All the albums were compiled on the special release ayu-mi-x 7 -LIMITED COMPLETE BOX SET-, also released on March 30.
On January 1, 2011, Hamasaki revealed through her TeamAyu blog that she would be marrying Austrian model/actor Manuel Schwartz (aka Mannie), who appeared in several of the music videos from Love songs. On January 2nd it was announced that the couple had officially married at an obscure chapel in Las Vegas, Nevada.
~POWER of MUSIC~, 2nd Mini-Album, A CLIP BOX 1998-2011 and divorce
After the release of Love songs, Hamasaki planned to go with her ARENA TOUR 2011 A ~HOTEL Love songs~ to promote her album, but due to the Earthquake Disaster she felt that she needed a new concept on her show so she went on tour with ~POWER of MUSIC~ 2011 A, a less commercial and more classic and intimate show that didn't aim to promote Love songs.
In August of 2011, Hamasaki released FIVE, her first mini-album in eight years. It reached #1 on the Oricon charts and sold 213,495 copies to date. Almost three months later the mini-album was released in a Blu-ray format, being this the first time she released an album on this format.
On January, 01, 2012, Hamasaki released A CLIP BOX 1998-2011, containing all her music videos from 1998 to 2011 and also some bonus material like director's interviews.
One year after her marriage, on January, 16, 2012, Hamasaki herself made a statement about getting a divorce due to her impossibility to live in USA since the Earthquake Disaster occurred on March, 11, 2011. She said that she felt rooted to Japan and couldn't leave the country in times like these so she choose her homeland instead of her marriage.
Hamsaki Ayumi's song "evolution" released back in 2001, will be used as the theme of the new Sawajiri Erika movie Helter Skelter. The movie hit theaters on July 14th.
Party Queen
On February 8th it was released her third digital single, how beautiful you are, followed one month later by her 13th studio album Party Queen, being this the first time that she released an album without promotional physical singles. Party Queen was her second album not to reach the first position on the Oricon charts, and was also unable to sell over 100,000 copies on its debut week. To promote it she went on with the ARENA TOUR 2012 A ~HOTEL Love songs~, a re-imagined version of the previous postponed show to fit with her new album concept.
On August 8th her sixth compilation album was released, A SUMMER BEST, and also failed to reach the first position on Oricon charts.
On November 14th Hamasaki made an update on her TeamAyu blog stating that she was in a serious relationship with her dancer Maro, who was featured on her "You & Me" music video. On the next day Maro then confirmed the news on his own blog.
15th Anniversary
To celebrate her 15th anniversary in the music industry, Hamasaki announced that she would release five consecutive releases on the eighth of each month, starting from November to February of the following year. Her third and fourth mini-album, LOVE and again, was released on November and December and LOVE was managed to certify gold by RIAJ. Her third release, A Classical, was her second classical album. Hamasaki's 14th studio album, also her fourth release, LOVE again, with the inclusion of original mix songs from LOVE and again, was released in February. Her last release of the project, Hamasaki released her ARENA TOUR 2012 A ~HOTEL Love songs~ concert in March.
On April 8, 2013 Hamasaki release her COUNTDOWN LIVE 2012-2013 A ~WAKE UP~. On April 13, Hamasaki will initiate her 15th Anniversary TOUR ~A BEST LIVE~. To choose the setlist for the show a special website was put online so anyone could vote for 3 songs per-day; all of her released songs were available for voting. On April 3rd the voting results were released consisting of 50 songs, including her only single that was never performed live, "kanariya". It was also announced that the title of the commemorative song would be "Tell All".
Japanese Discography
Studio Albums
Mini-Albums
Best Albums
Live Albums
Remix Albums
Box Sets
Singles
Digital Singles
Digital Downloads
Concert Singles
Remix Singles
Re-released Singles
Vinyls
Videos
Compilations / Other
German Discography
Albums
Singles
Vinyls
Belgian Discography
Vinyls
Spanish Discography
Vinyls
USA Discography
Vinyls
Publications
Magazine Covers
For a list of magazines Ayumi Hamasaki has appeared on the cover of, click here.
Calendars
[2000.XX.XX] Calendar 2001
[2001.XX.XX] Calendar 2002
[2002.XX.XX] Calendar 2003
[2003.XX.XX] Calendar 2004
[2004.XX.XX] Calendar 2005
[2005.XX.XX] Calendar 2006
[2006.XX.XX] Calendar 2007
[2007.XX.XX] Calendar 2008
[2008.10.30] Calendar 2009
[2009.10.24] Calendar 2010
[2010.12.22] Calendar 2011
[2011.11.26] Calendar 2012
Photobooks

Books
[2001.12] ayumi hamasaki DOME TOUR 2001 HISTORY BOOK
[2005.07] Ayumi Hamasaki Pure Stories Ayu world 1978-2005 Hiso Photo & Episode Mansai (Non Official Release)
[2011.01] Ayu no Digidigi Nikki mini
Band Scores
Filmography
Movies
[1995] Nagisa no Sindbad (渚のシンドバッド)
[1996] Gakko II
[1996] Shôjo A no Satsujin
[2000] Ladys Ladys!! Soucho Saigo no hi (麗霆子 レディース!!総長最後の日)
[2000] Su Mo Mo Mo Mo Mo (すももももも)
[2002.11.13] Tsuki ni Shizumu (月に沈む; Sinking into the Moon)
Dramas
Video Games
Play Station 2
PC
Back-Up Dancers
Hamasaki Ayumi's Back-Up Dancers are prominent in all her concerts and a number of her PVs as well. Through their work with Hamasaki, they have earned fame in their own rights. They appear with her at almost every concert and TV live, and have even choreographed several of her dance numbers.
Current Line-up
Male Dancers
Tsuyoshi "Go-Mi" Otsubo
Shuya "Shu-ya" Mizuno

Her most prominent and well-known dancer; the lead for many performances.
Was given a major role in the PVs for "my name's WOMEN" and "BALLAD".

Yusaku "ZIN" Jin
Subaru Tomita
Kairu
Maroka "Maro" Nomura
Female Dancers
Kayano "Kayanocchi" Nomura
Chisa Maehara
Midori "Midoring" Saito
Aki Yoneda
Former Dancers
Ryoji Akima
HIDE

Now performs with Amuro Namie. His last concert with Hamasaki was "BEST of COUNTDOWN LIVE 2006-2007 A".

NAOTO
Choreographies
External Links