Be sure to check out our
Facebook page
for the latest changes and to interact with thousands of fans worldwide just like you!
Ningen Kaika
From generasia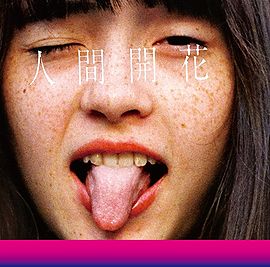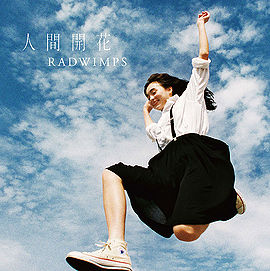 Artist

Album

Ningen Kaika (人間開花; Human Bloom)

Released

2016.11.23
2017.02.22 (Limited Analog Edition)

Catalog Number

UPCH-29241 (Limited Edition)
UPCH-20436 (Regular Edition)
UPJH-20006/7 (Limited Analog Edition)

Price

¥4,860 (Limited Edition)
¥3,240 (Regular Edition)
¥5,184 (Limited Analog Edition)
CD Tracklist
DVD Tracklist
Information
Ningen Kaika is the eighth studio album released by RADWIMPS. It was released in two versions: a limited CD+DVD edition containing footage from their 10th ANNIVERSARY LIVE TOUR FINAL RADWIMPS no Hajimari Hajimari no Matome at Makuhari Messe Kokusai Tenji-ba 4~6 Hall on December 23, 2015, and a regular CD Only edition. The model featured on the cover and booklet of Ningen Kaika is Motola Serena.[1] The album was released a few months after their #1 soundtrack album Kimi no Na wa.. The album received a platinum certification by the Recording Industry Association of Japan for shipment of over 250,000 copies. A few months later in February 2017, RADWIMPS released a limited "analog edition" Double LP vinyl record.
Oricon Chart Positions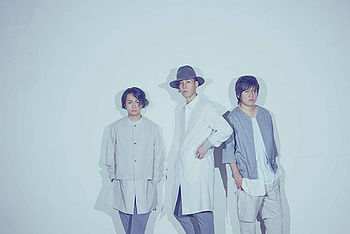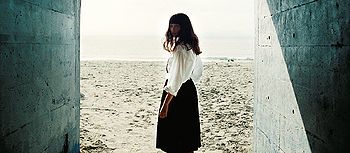 The album reached #1 on the weekly Oricon chart, #1 on the monthly chart, and it ranked at #1 on Oricon's Digital Album chart. It is RADWIMP's second #1 album in a row. Because Ningen Kaika sold 258,138 copies in 2016, it became the #15 album of the year.
Physical
| Mon | Tue | Wed | Thu | Fri | Sat | Sun | Week Rank | Sales |
| --- | --- | --- | --- | --- | --- | --- | --- | --- |
| - | 1 | 1 | 1 | 1 | 1 | 1 | 1 | 203,621 |
| 1 | 4 | 2 | 2 | 2 | 1 | 1 | 2 | 37,935 |
| 2 | 8 | 2 | 2 | 4 | 1 | 1 | 5 | 16,582 |
| 3 | 18 | 10 | 6 | 7 | 4 | 2 | 7 | 10,105 |
| 2 | 21 | 14 | 9 | 7 | 6 | 6 | 12 | 9,846 |
| 6 | 10 | 8 | 6 | 5 | 4 | 5 | 8 | 7,335 |
| 5 | 5 | 5 | 10 | 11 | 11 | 10 | 9 | 6,936 |
| 9 | 31 | 21 | 20 | 17 | 12 | 15 | 21 | 3,685 |
| 11 | 40 | 30 | 23 | 18 | 16 | 15 | 27 | 3,259 |
| 16 | - | - | 37 | 32 | 31 | 20 | 41 | 2,178 |
| 24 | 44 | 31 | 35 | 29 | 27 | 20 | 34 | 1,870 |
| 22 | - | 45 | 41 | 38 | 31 | 29 | 39 | 1,451 |
| 28 | - | - | - | 49 | 37 | - | 54 | 1,136 |
| 34 | 22 | 40 | 50 | - | 39 | 48 | 42 | 2,368 |
| 41 | - | - | - | - | - | - | 61 | 1,077 |
| - | - | - | - | - | - | - | 92 | 804 |
| - | - | - | - | - | - | - | 123 | 679 |
| - | - | - | - | - | - | - | 112 | 658 |
| - | - | - | - | - | - | - | 114 | 623 |
| - | - | - | - | - | - | - | 106 | 573 |
| - | - | - | - | - | - | - | 123 | 444 |
| - | - | - | - | - | - | - | 157 | 384 |
| - | - | - | - | - | - | - | 104 | 732 |
| - | - | - | - | - | - | - | 72 | 903 |
| 39 | - | - | 50 | - | - | - | 66 | 804 |
| 34 | - | - | - | - | - | - | 89 | 729 |
| 34 | - | - | - | - | - | - | 107 | 666 |
| - | - | - | - | - | - | - | 100 | 607 |
| - | - | - | - | - | - | - | 134 | 480 |
| - | - | - | - | - | - | - | 123 | 471 |
| - | - | - | - | - | - | - | 190 | 404 |
| - | - | - | - | - | - | - | 174 | 470 |
| - | - | - | - | - | - | - | 186 | 364 |
| - | - | - | - | - | - | - | 163 | 360 |
| - | - | - | - | - | - | - | 196 | 358 |
| - | - | - | - | - | - | - | 153 | 488 |
| - | - | - | - | - | - | - | 114 | 512 |
| - | - | - | - | - | - | - | 126 | 463 |
| Year | Month | Rank | Sales |
| --- | --- | --- | --- |
| 2016 | November | 1 | 203,621 |
| 2016 | December | 4 | 81,803 |
| 2017 | January | 28 | 17,928 |
Total Reported Sales: 322,360*
Digital
| Week Rank | Sales |
| --- | --- |
| 1 | 13,673 |
| 1 | 5,156 |
| 3 | 2,769 |
| 6 | 1,441 |
| 9 | 1,374 |
| 6 | 1,625 |
| 7 | 1,301 |
| 15 | 847 |
| 11 | 841 |
| 24 | 526 |
| 21 | 613 |
| 23 | 427 |
Total Reported Sales: 36,312*
External Links
References