Welcome to the
new Generasia
, now with new features and a mobile-friendly browsing experience. Be sure to check out our
Facebook page
for the latest changes and to interact with thousands of fans worldwide just like you!
Okada Marina
From generasia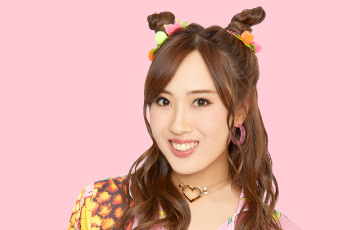 Okada Marina (岡田万里奈) is a vocalist for the band LoVendoЯ.
Profile
Name: Okada Marina (岡田万里奈)
Nickname: Okamari (オカマリ)
Birthday: July 24, 1993
Blood Type: AB
Hobby: Fishing, playing darts
Works
Filmography
Internet
Radio
[2013–] LoVendoЯ no Rabu on (LoVendoЯの『らぶおん』; LoVendoЯ's Love Sound)
[2013–] LoVendoЯ no Level-Я (LoVendoЯのLV-Я)
Trivia
Her favorite artists are Lady Gaga and Avril Lavigne.
Her most-respected vocalist is Tsuchiya Anna.
Likes fly-fishing.
External Links