Welcome to the
new Generasia
, now with new features and a mobile-friendly browsing experience. Be sure to check out our
Facebook page
for the latest changes and to interact with thousands of fans worldwide just like you!
Seo Taiji
From generasia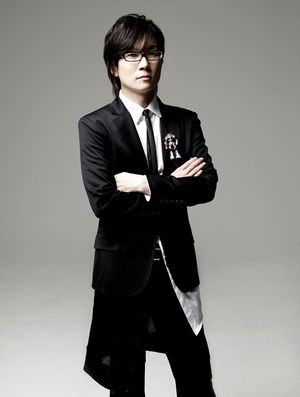 Seo Taiji is a legendary Korean singer and musician. He was formerly part of the trio Seo Taiji & Boys until the group disbanded in 1996. After the group's breakup, he went on to release solo albums and produce other artists and bands such as Nell and PIA.
Profile
Stage Name: Seo Taiji (서태지)
Real Name: Jung Hyun Chul (정현철)
Birthday: February 21, 1972
Birthplace: Seoul, Korea
Blood Type: O
Height: 173cm
Weight: 55kg
Favorite Food: Pork Ribs
Information
At the age of 14, Seo Taiji played in several amateur rock bands. In 1990, at the age of 17, he was recruited into the metal band Sinawe (pronounced shee-nah-wee) to play bass. Seo chose to drop out of school, a system that he felt did nothing but corrupt the minds of youth, and became a professional musician.
After leaving Sinawe in 1991, Seo Taiji switched gears and formed the dance group Seo Taiji & Boys with dancers Lee Juno and Yang Hyun Suk. The group released four studio albums before officially disbanding in January of 1996. After the break up of the group, Seo Taiji moved to New York City where he worked on his first solo outing.
Korean Discography
Albums
Live Albums
Other Albums
Singles
Digital Singles
Collaborations
VCD/VHS/DVD/Blu-Ray
Japanese Discography
Singles
Trivia
His debut album is counted as his fifth album, as it follows the count from Seo Taiji & Boys released albums. Since 2004 he includes the release order number on the titles, like 7th Issue and 8th Atomos, however those titles belong to his third and fourth solo albums respectively.
External Links