Welcome to the
new Generasia
, now with new features and a mobile-friendly browsing experience. Be sure to check out our
Facebook page
for the latest changes and to interact with thousands of fans worldwide just like you!
Tabe Mikako
From generasia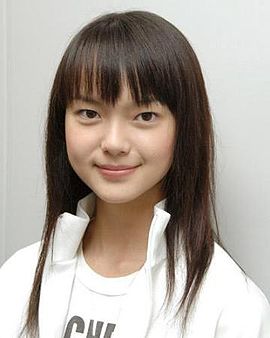 Tabe Mikako (多部未華子) is a Japanese actress. She also played Sailor Star Healer from 2003 - 2004 in the Sailor Moon musicals or Sera Myu. She started acting when she was in the musical Annie at her elementary school in 5th grade. She joined the agency Hirata Office in 2002 after she scouted and first appeared in a Janne Da Arc promotional video for the song Rainy ~Ai no Shirabe~. Three years later, she finally won the Rookie of the Year award for her performances in HINOIKO and Aozora no Yukue.
Recently, Tabe has appeared in the television novel Tsubasa as the main heroine. She also appeared on the DREAMS COME TRUE single, GOOD BYE MY SCHOOL DAYS, singing her own version on the title track.
Profile
Nickname: Tabechan (たべちゃん)
Birthdate: January 25, 1989
Birthplace: Tokyo
Blood Type: O
Favorite Food: Strawberry, Mother's Croquette
Least Favorite Food: Bell Pepper, Tomato, Nasu
Hobbies: Jazz Dance, Music, Yoshimoto Shinki Drama Appreciation
Special Skills: Jazz Dance, Tap Dance, Swimming
Agency: Hirata Office
Works
Films
[2004] Riyuu
[2005] Garasu to Namari no Kakona
[2005] Chanpuru
[2005] CHANGE THE WORLD!
[2005] HINOKIO
[2005] Aozora no Yukue
[2006] Route 225
[2006] Yoru no Picnic
[2007] Ore wa, Kimi no Tame ni Koso Shini ni Iku
[2007] Saiyuuki
[2007] Kowai Douyou Omote no Shuu
[2009] Fish Story
Television
[2002] HAPPY HAPPY Special
[2006] Taigan no Kanojo
[2006] Sakigake! Cereson DX
[2007] Sumire no Hana Saku Koro
[2007] Yamada Tarou Monogatari
[2007] Yuming Films vol.2
[2008] Shika Otoko Awoniyoshi
[2008] Yasuko to Kenji
[2009] Tsubasa
External Links