Be sure to check out our
Facebook page
for the latest changes and to interact with thousands of fans worldwide just like you!
School Food Punishment
From generasia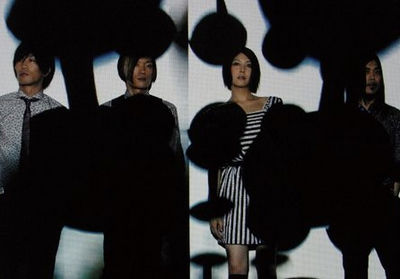 School Food Punishment (formerly school food punishment) was a Japanese pop, rock, and ambient fusion band that formed in 2004 and signed to Sony Music Entertainment. In 2012, the band revealed that they've decided to go on an indefinite hiatus. The band said the decision came as a result of discussions between the four members. On June 11th, 2012, vocalist Uchimura Yumi left the band, and as a result, the band is announcing their break up.
Members
Former Members
Information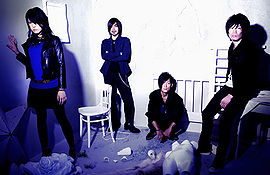 school food punishment was formed in October 2004. In December they had their first live concert in a metropolitan area, and in May 2005 they released their first demo album on a CD-R. Three months later in August they performed at an event sponsored by another band, six o'minus.
One year later, in May 2006, they released their second demo album entitled "line". After a small break, the band was included on the Shinjuku Motion compilation album "nextpop". It wasn't until April 2007 that their first mini-album was released, and the band held a national tour to accompany the release. Two months later they began the tour for "line". Drummer Hidai Osamu officially was made a member on September 17th, 2007, and was included in the band's second mini-album released in November.
In 2009, they signed to EPIC Records Japan and made their major debut with the single single "futuristic imagination" which was used as the ending theme for the anime Higashi no Eden. They have also contributed to the theme song of Higashi no Eden's first theatrical release, The King of Eden, with their single, "light prayer". The following summer, the band flew to Paris to perform at Japan Expo in front of thousands of people.
In 2010, for the anime's second theatrical release, Paradise Lost, the band provided the opening and closing themes using the songs "future Nova" and "after laughter", respectively. In April the band released their major debut album, amp-reflection.
On June 11th, 2012, vocalist Uchimura Yumi left the band, and as a result, the band is announcing their break up.
Discography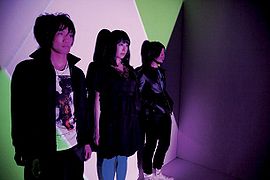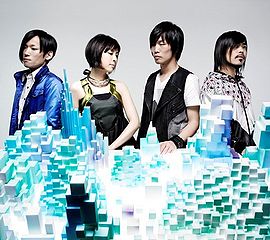 Note: All items were released as "school food punishment" unless otherwise stated.
Albums
Mini-Albums
Singles
Compilations / Collaborations
External Links