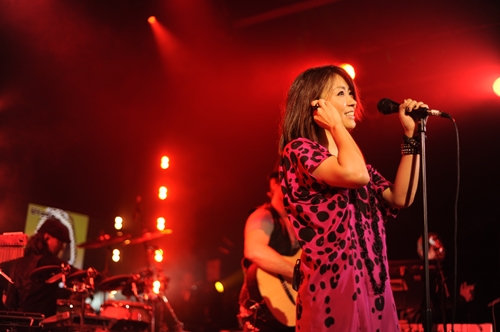 Utada Hikaru on Ustream
Hikaru Utada's fans around the world will be able to watch her December 8 concert at the Yokohama Arena, as her staff announced on Monday that the concert will be broadcast live on Ustream.

Just last month, she also announced that the same concert is being shown live on 70 screens in 64 theaters across the country.
Her website has listed two Ustream channels: the "main channel" meant for PC viewing at a bitrate of 700kbps, and a "sub channel" suitable for iPhone and iPad viewing at a bitrate of 300kbps.
This continues Utada's recent expansion of her online presence, from her official Twitter account that has reached more than 300,000 followers, to her YouTube channel where her "Goodbye Happiness" music video has been viewed more than 2 million times.