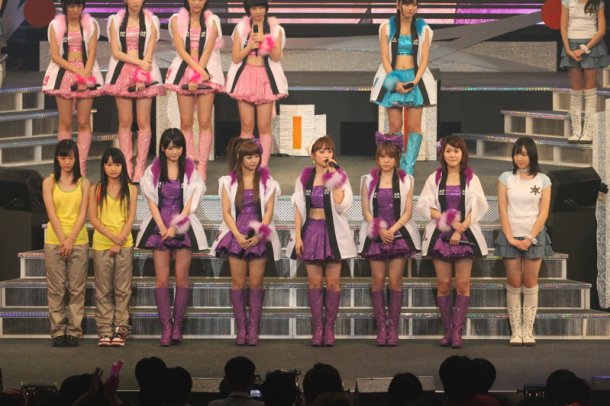 Morning Musume leader Takahashi Ai (24) will graduate from the group and Hello! Project at the end of Morning Musume's fall tour, it has been announced. The news was delivered during the Hello! Project winter concert at Nakano Sun Plaza on Sunday.
Takahashi joined Morning Musume in August 2001 as a 5th generation member, which means that she has the most seniority out of the current members. She has also served as the group's sixth leader since June 2007.
Morning Musume just added four members a week ago with its 9th generation, following the graduation of Kamei Eri, Junjun, and Linlin on December 15. Last summer, at the time it was decided that the three members would graduate, producer Tsunku told Takahashi that she should also think about the timing of her own graduation. As a result, she will continue her duties as leader while the new recruits ease into the group. At the end of Morning Musume's fall tour, she will pass on the role of leader to Niigaki Risa (22).
Takahashi said that she plans to continue her music career, including stage shows and live performances.