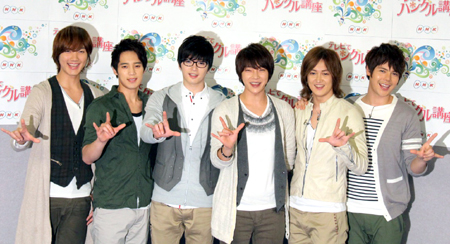 The members of Korean boy band Choshinsei (Supernova) will be regulars on NHK's language learning show "TV de Hangul Kouza" (Tuesdays, 11:00pm). They will begin appearing on the show on March 29, along with Korean actor Lee Jun Hyuk and talento Osawa Akane (25), who is a self-professed fan of the Korean entertainment industry.
During NHK's press conference on Monday, they expressed their hope that they can turn the show into a "number-one program," while also declaring that they aim to appear in the Kouhaku Uta Gassen this year.
"TV de Hangul Kouza" has been on the air since 2008.
Source:
Oricon