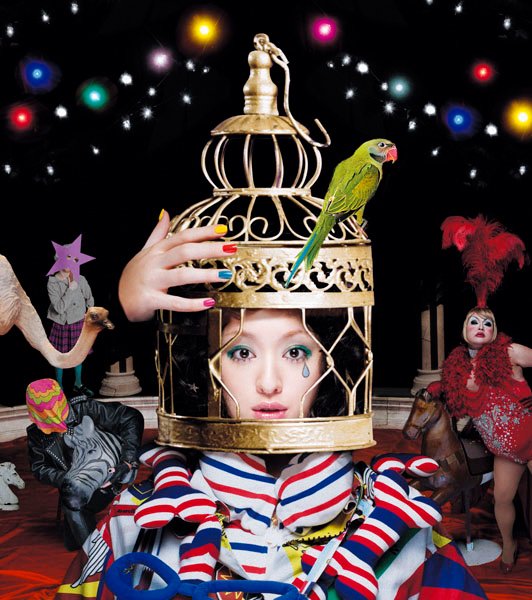 In just two more weeks, actress Kuriyama Chiaki (26) will release her first full album as a singer. Titled "CIRCUS," the album was already known to feature collaborations with several top Japanese artists, but it has now been revealed that the album also includes a couple of songs created by overseas artists.
"Kuchi ni Shita LOVE" is a track produced, composed, and arranged by Chris Cester and Mark Wilson of the Australian band Jet. The lyrics were written by Ishiwatari Junji, formerly of the band Supercar.
Another track on the album, titled "Ladies & Gentlemen," was produced by Stephan Jenkins of the American band Third Eye Blind. Jenkins and bandmate Kryz Reid composed and arranged the song, and lyrics were again provided by Ishiwatari.
Before this announcement, the known tracks on "CIRCUS" included her three most recent singles, which were collaborations with Hotei Tomoyasu, Asai Kenichi, and Shiina Ringo. Other participating artists on the album are 9mm Parabellum Bullet, Hoshino Hidehiko and Sakurai Atsushi (of BUCK-TICK), Sato Daiji (of THEATRE BROOK), Ujihara Wataru (of DOES), and Hidaka Toru.
"CIRCUS" officially goes on sale on March 16.
Source:
Natalie