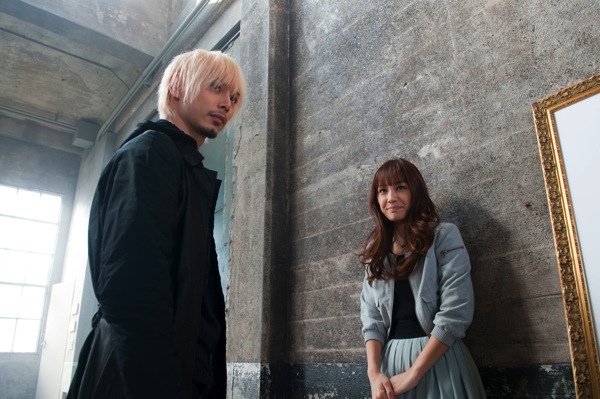 Actor Mizushima Hiro (26) will be appearing in the music video for GIRL NEXT DOOR's new single "Twitter ~silent scream~." This will be his first acting role since last year's "BECK." In addition, Mizushima also handled the original draft and the script for the music video.
The collaboration reportedly came about last December, around the time that Mizushima's debut novel was published. GIRL NEXT DOOR's production staff sent Mizushima a message through his website asking for him to handle the writing for the video. Mizushima soon met with the staff and GIRL NEXT DOOR member Chisa, and he agreed after the project was explained. While he was working on the script, it was also decided that he would make a special appearance in the video.
Chisa plays the protagonist, a ballerina, while Mizushima plays a mysterious man who kidnaps her. Chisa, who has been practicing classical ballet since childhood, filmed her dance scenes without a double.
The full video is 15 minutes long and will be included on the "Twitter ~silent scream~" single, on sale March 16. A 5-minute digest version will be included on GIRL NEXT DOOR's album "Destination," which is being released the same day.
A documentary program showing the behind-the-scenes of the music video will be broadcast on TV Asahi on March 10 at 2:40am at night.
Barks has a gallery of stills from the music video.
Sources:
Sankei Sports
Oricon
Barks