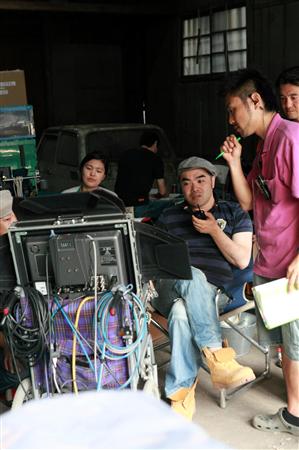 Talento Maeda Ken (39) is making his directorial debut this spring with a movie called "Soredemo Hana wa Saiteiku." The film is a three-part omnibus based on his book of the same name that he published in 2009.
When Maeda heard about plans to turn his book into a movie, he eagerly volunteered to take on the director role. After finishing, he confidently rated his own work at 99 points out of 100. The movie is already scheduled for release on May 7 of this year.
The film's three segments all feature male characters as the protagonists: a man with a Lolita complex in "Edelweiss," a trespasser in "Hyacinth," and a man with a mother complex in "Pansy." The characters are being played by Nishina Takashi (40), Takito Kenichi (34), and Hirayama Hiroyuki (33). Supporting cast members include Minamino Yoko (43), Cunning Takeyama (39), and Duncan (52).
Source:
Sankei Sports