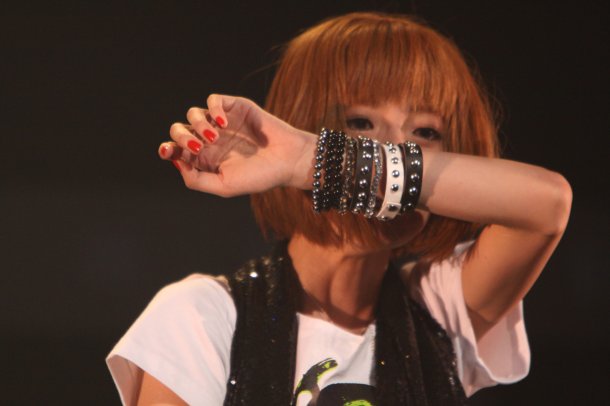 Ex-Melon Kinenbi member Murata Megumi, who just turned 30 years old on Thursday, announced on her blog that she is retiring from show business on March 31. She will perform her final concert that day in Shibuya, Tokyo.
Melon Kinenbi disbanded in May 2010, but one-by-one the members announced their own solo plans. Murata launched her official blog and Twitter account in July, though her solo activities never completely took off. She felt that her 30th birthday was the time to make a decision about her career, and she chose to turn in her resignation to her manager.
Murata entered show business in 1999 when she passed a Hello! Project audition along with Saito Hitomi, Shibata Ayumi, and Otani Masae, resulting in the four of them forming Melon Kinenbi. She served as the group's first leader until 2002, when that role was passed on to Saito.
Source:
Natalie