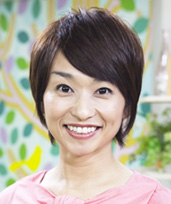 This week's issue of FRIDAY revealed that NHK announcer Sumiyoshi Miki (37) is currently in a relationship with actor Yabe Hisato (30), a member of the Gekidan Haiyuza troupe.
The magazine captured the couple on film, with photos showing the two holding hands on a date last month. They were seen shopping before returning to the same apartment, and it seems that they may already be living together.
Gekidan Haiyuza confirmed the report, indicating that Yabe had mentioned his relationship earlier this week.
Sumiyoshi is currently the host of the show "Studio Park Kara Konnichiwa," but in January she decided that she will leave at the end of March. Although earlier reports said that she was planning to turn freelance, NHK's publicity department stated that it has not heard anything of that sort from Sumiyoshi.
Source:
Sports Hochi