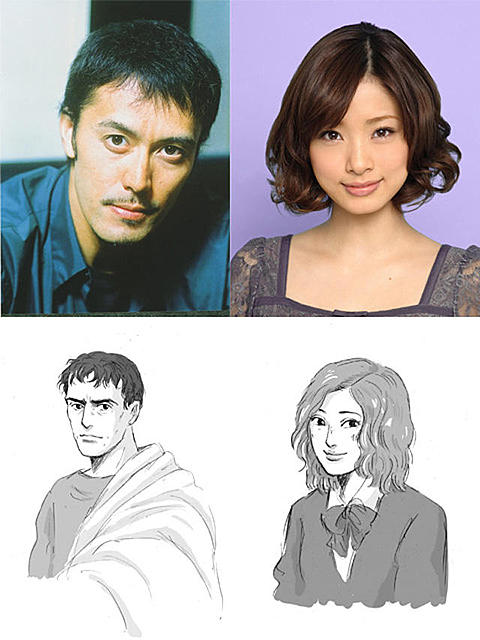 Cameras are already rolling for the live-action movie adaptation of Yamazaki Mari's "Thermae Romae" manga, but the main cast has just been revealed. Abe Hiroshi (46) will star, while Ueto Aya (25) will play the female lead.
The manga, which won the Manga Taisho and a Tezuka Osamu Cultural Prize last year, is a comedy about Lucius (Abe), an ancient Roman bath house architect who travels through time to modern Japan and finds inspiration in its bath houses. Ueto will play the part of Mami, a young Japanese woman aiming to become a manga artist.
The film is being directed by Takeuchi Hideki, who handled the live-action "Nodame Cantabile" series and other dramas such as "Densha Otoko." The screenplay was written by Muto Shogo, who also worked on "Densha Otoko," as well as the "Hanazakari no Kimitachi e" drama and the "Crows ZERO" movies.
Filming started in Rome on March 14 and is expected to finish in early May. Theatrical release is planned for 2012.
Source:
Eiga.com