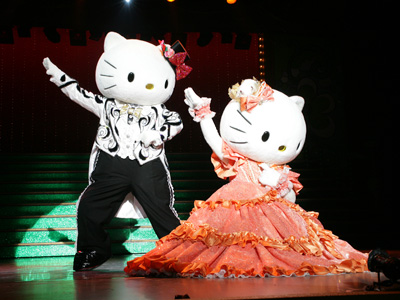 The popular "Hello Kitty in The Magical Land of Oz" musical is going 3D. The musical has been performed at Sanrio Puroland since 2009, but fans of the iconic character will soon get a chance to experience it in 3D on the big screen in Warner Mycal Cinemas throughout Japan.
The "Wizard of Oz"-themed musical was launched in 2009 to celebrate Hello Kitty's 35th birthday. It is produced by well-known stage director Koike Shuichiro, with costumes and music produced by top staff members of the Takarazuka troupe.
The footage for the cinematic version was shot using six 3D cameras, though part of it was shot in 2D.
Warner Mycal Cinemas will begin screenings on June 18, 2011.
Source:
Cinema Today