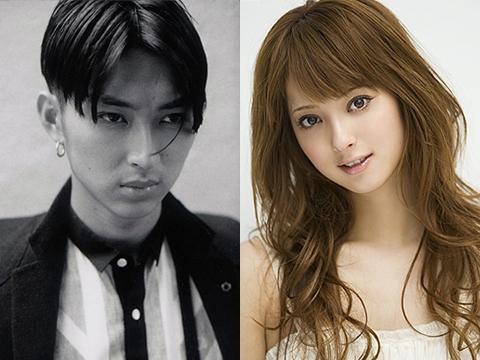 Noritsuke Masaharu's gag manga series "Afro Tanaka" is getting a live-action movie adaptation. Matsuda Shota (25) will star as the afro-haired protagonist, while model Sasaki Nozomi (23) will play the heroine of the story.
The "Afro Tanaka" series, which runs in Big Comic Spirits, started with "Koukou Afro Tanaka" in 2002-2004 and was followed by "Chuutai Afro Tanaka," "Joukyou Afro Tanaka," and the current "Sasurai Afro Tanaka."
The manga revolves around Tanaka Hiroshi, an afro-haired boy who transfers to a high school in a fictional city in Saitama, and his everyday life with his friends. The various series followed him as he left school, moved to Tokyo, and began working. It is not yet known which time period the movie will focus on, but filming is said to already be close to done.
"Afro Tanaka" is being directed by the young Matsui Daigo (25), who debuted as a screenwriter a couple years ago, when he became the youngest ever to write for an NHK drama series ("Futatsu no Spica"). He then directed part of the Fuji TV drama series "0 Go Shitsu no Kyaku."
The script for the movie is written by Nishida Masafumi ("Hanbun no Tsuki ga Noboru Sora").
Theatrical release is scheduled for 2012.
Source:
Eiga.com