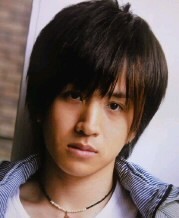 Former Kansai Johnny's Jr. member Nakata Daichi (21) has been arrested on charges of theft. According to police in Sonezaki, Osaka, he stole a wallet at an internet cafe, which contained approximately 37,000 yen and a cash card.
On the night of April 24th, Nakata stopped at an internet cafe in Sonezaki. At around 8:30am the next morning, Nakata stole a wallet from a private booth, where another male customer (22) was sleeping. A male employee who was suspicious of Nakata's behavior called out to him, but Nakata ran from the store. The employee gave chase and was able to catch him.
Nakata reportedly admitted to the crime, saying that he was having money troubles.
Nakata was active as a member of Kansai Johnny's Jr. from 2002. In March of this year, his management office became unable to contact him, so he was discharged at the end of the month.
Source:
Sankei Sports