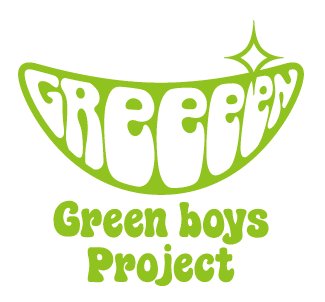 The group GReeeeN has just launched its "Green boys Project," another contribution to all of the people still dealing with the consequences of the March 11 earthquake. The project will revolve around the free release of their new song "Green boys," which is being used as the theme song of the NHK program "Athlete no Tamashii."
The project consists of two components. First, "Green boys" is being made available for free digitally from May 6 until September 30. This includes downloadable versions and karaoke versions, and GReeeeN also mentions that you can give the song to your friends for free as well.
GReeeeN is also making the lyrics of the song available in PDF format. The group has also put together translations into English, Spanish, Chinese, Taiwanese, and Korean, so that more people around the world can understand and appreciate the song.
The second component of the project involves the music video for "Green boys." The group is asking for people to send in photos of themselves and the people around them, aiming to gather everyone's "hopes and wishes" for the video. However, GReeeeN indicates that the photos can be of any expression, from smiling to persevering to mourning to praying.
GReeeeN plans to accept photos sent in either by mobile phone or by computer, and is even looking for submissions from outside Japan.
More details can be found on the project website. The second page of the website contains the download links for the song, a video of the song with the translated lyrics, and the photo submission form.
Natalie also has a gallery of handwritten messages from the group's members.
Sources:
Natalie
Green boys Project