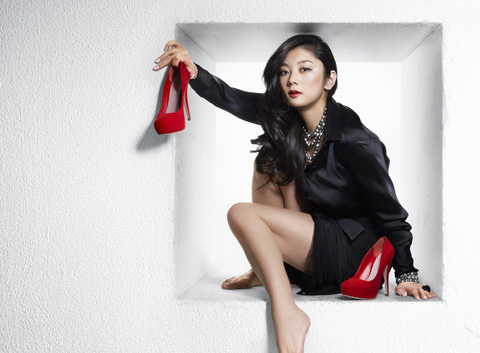 Koike Eiko (30) will finally achieve her dream of starring in a romantic comedy. She will play the main character of a BeeTV mobile drama called "Ese Nikushoku Joshi no Renai Jijou," scheduled to begin this month.
Koike plays the 33-year-old Madoka, a single working woman whose stylish appearance causes everyone to assume that she is a "nikushoku-joshi" ("carnivorous woman"). However, when it comes to matters of romance, she is actually the opposite – a passive "soushoku" type ("herbivorous"). As a result, she is constantly getting her heart broken.
Her supporting cast will be played by Kaname Jun (30), Nonami Maho (30), Hiraiwa Kami (31), Suzuki Ami (29), Aijima Kazuyuki (39), and Masu Takeshi (55). The screenplay is by Nakazono Miho, the writer of shows like "Yamato Nadeshiko" and "Haken no Hinkaku."
BeeTV will begin releasing the drama on May 20, with updates every Monday. A total of 12 episodes are planned, each approximately 10 minutes in length.