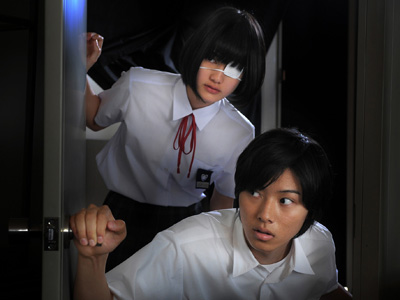 Kadokawa Pictures announced in February that Ayatsuji Yukito's horror novel "Another" would be getting a live-action movie adaptation, and now details have finally been released. The film will co-star Yamazaki Kento (16) and Hashimoto Ai (15), who just starred together in the movie "Kanseitou" that was released last month.
Yamazaki plays Sakakibara Koichi, a boy who transfers to a middle school in a city by the mountains. However, his classmates soon begin dying one by one, and he finds himself teaming up with a mysterious girl (Hashimoto), who holds the key to the truth behind the incidents.
Furusawa Takeshi ("Avec Punch," "Ghost Train") directed the movie, which was shot entirely in Iga, Mie, between April 16 and May 12. Kadokawa is working with Toho for distribution, and they plan to release the film in early summer 2012.
Sources:
Oricon
Cinema Today