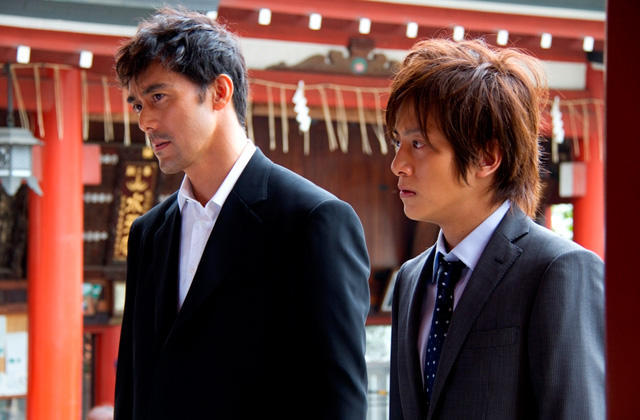 The "Shinzanmono" drama series is getting a movie next year. Doi Nobuhiro is directing the film, which is tentatively titled "Kirin no Tsubasa: Gekijoban Shinzanmono." Abe Hiroshi (46) will return in the starring role, along with Mizobata Junpei (21) and Kuroki Meisa (22).
"Shinzanmono" is an adaptation of Higashino Keigo's "Kyoichiro Kaga" mystery novels. The original television series aired in the spring of 2010 and was based on the 8th book, also titled "Shinzanmono." This past January, the series got a special episode, based on the 7th book, "Akai Yubi." Now, the movie will cover the 9th book, "Kirin no Tsubasa," which was just published two months ago in March.
Tanaka Lena (31) and Yamazaki Tsutomu (74), who both appeared in the "Akai Yubi" special, will also return for the movie.
Filming started on May 12 and is expected to finish in early July. Currently, "Kirin no Tsubasa" is planned for release in January 2012.
Source:
Eiga.com