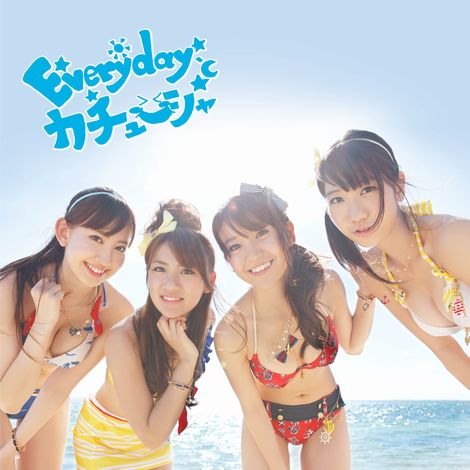 Oricon has released official sales numbers for AKB48's latest single "Everyday, Kachusha," confirming that it has set a new record for highest first-week single sales. With roughly 1,334,000 copies sold, it eclipses Mr.Children's "Namonaki Uta," which set the previous record of 1,208,000 in February 1996.
Before "Everyday, Kachusha," the top five singles in first-week sales were all released during the 1990s, during the height of CD sales. Despite the continuing downturn in CD sales, AKB48 has managed to buck the trend and it seems as though their popularity still has room to grow. Although the inclusion of voting cards for AKB48's ongoing Senbatsu election was a factor in the single's sales, the group was already trending upward in sales for their recent singles.
"Everyday, Kachusha" is the group's third million-selling single, after "Sakura no Ki ni Narou" (1.15 million) and "Beginner" (1.07 million). They now also hold a streak of 8 consecutive number-ones, a feat that has not been achieved by a female group since Pink Lady in 1978.
Sources:
Oricon
Sports Hochi