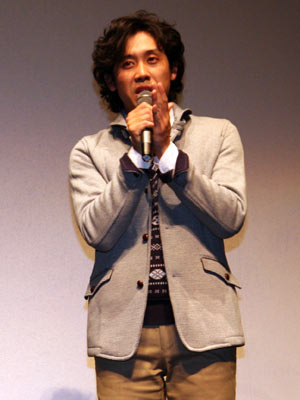 The management office of actor Oizumi Yo (38) announced on Tuesday that he is now a father. According to the announcement, Oizumi's wife gave birth to a baby girl earlier that day (May 31).
Oizumi got married in 2009 to Nakajima Kumiko (41), a producer for Fuji TV who has worked on dramas such as "Loss:Time:Life" and "Room of King."
Oizumi will soon be busy with the play "Bedge Pardon," directed by Mitani Koki. Starring Nomura Mansai and Fukatsu Eri, the play is being performed from June 6 to July 31 in Setagaya. He also recently filmed parts in three upcoming movies: "Moshi Koukou Yakyuu no Joshi Manager ga Drucker no Management wo Yondara" (June 4), "Tantei wa Bar ni Iru" (September), and "Shiawase no Pan" (autumn).
Source:
Cinema Today