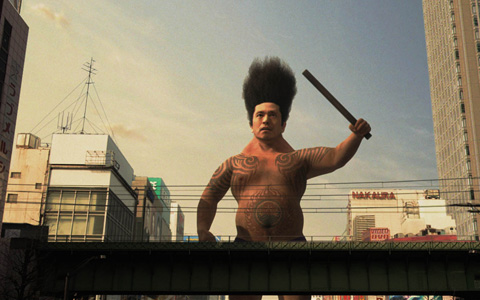 "Dai-Nipponjin," the directorial debut of comedian and Downtown member Matsumoto Hitoshi (47), has a Hollywood remake in the works. Columbia Pictures has picked up the remake rights and attached producer Neil H. Moritz ("Prison Break") and screenwriters Phil Hay and Matt Manfredi ("The Clash of the Titans") to the project.
The cast and release window are still unknown. Matsumoto will have an advisory role in the story changes.
Originally released in 2007, "Dai-Nipponjin" is an odd documentary-like comedy starring Matsumoto as a seemingly ordinary man who transforms into a gigantic hero. Despite constantly saving Japan from monsters in publicly televised battles, he gets no love from his family nor gratitude from the public.
The film earned 1.2 billion yen in Japan during its theatrical run. It was released internationally under the title "Big Man Japan," including a 26-city run in the United States.
Source:
Sankei Sports
Cinema Today