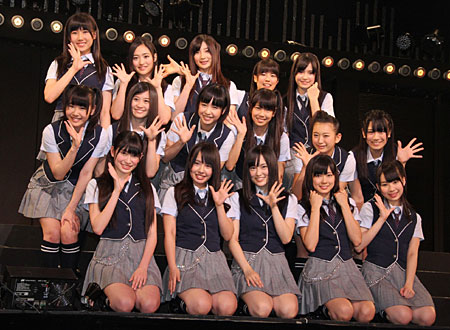 On Sunday, idol group NMB48 revealed its newest recruits. 23 new research students have been added as part of the group's 2nd generation audition. Their ages range from 11 to 18, with an average age of 14.
NMB48 formed last year, and the group created its first team (Team N) in March of this year. With the group's 25 current members, NMB48 now has a total of 48 members, though only 16 of them are currently assigned to a team.
The new members are:
There are plans to have a performance for the 2nd generation members sometime this year.
NMB48 also announced on Saturday that they will release their first CD single, "Zetsumetsu Kurokami Shoujo," on July 20.
Sources:
Daily Sports
Official website