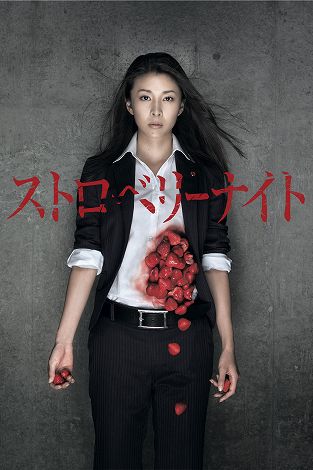 Last November, actress Takeuchi Yuko (31) starred in the Fuji TV drama special "Strawberry Night." That special is now being turned into a full drama series, scheduled for broadcast early next year. Takeuchi will return with other main cast members like Takeda Tetsuya (62) and Nishijima Hidetoshi (40), and Koide Keisuke (27) has been revealed as one of the new cast additions.
The "Strawberry Night" drama special was based on a bestselling mystery novel by Honda Tetsuya, part of the "Himekawa Reiko" series. The new drama series will continue the story with several of the other "Himekawa Reiko" books.
Takeuchi once again plays the protagonist Himekawa Reiko, an elite police detective who has quickly risen in the ranks. Because of her keen instincts, she is said to understand a criminal's thoughts even better than the criminal himself.
Besides Takeda, Nishijima, and Koide, the cast also features Ukaji Takashi, Namase Katsuhisa, Takashima Masahiro, Endo Kenichi, Watanabe Ikkei, and Tsugawa Masahiko.
Filming for the show has already begun, though Fuji TV plans to broadcast it next year, starting in January.
Sources:
Oricon
Sankei Sports