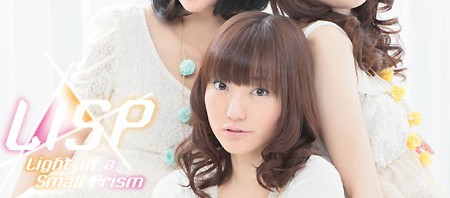 The three-member voice actress group LISP announced through their official website just after midnight on Thursday that they are putting their group activities on hiatus. Their last performance before that will be at Shibuya AX in Tokyo on July 31, about one year after their formation.
LISP consists of Asumi Kana, Kataoka Azusa, and Hara Sayuri. They joined together last summer and released a digital single in October. In April of this year, they released their first CD single, followed by their first album two weeks later. Their second CD single was just released on June 15.
According to the message on their website, the decision to suspend their activities as LISP resulted from discussions between the members and their staff. Each of three voice actresses will "aim for their next step," and it was determined that it was necessary for them to prepare for new challenges. The details of those challenges are not yet known.
The group's Twitter account will also become inactive this August.
Sources:
Nikkan Sports
Official website