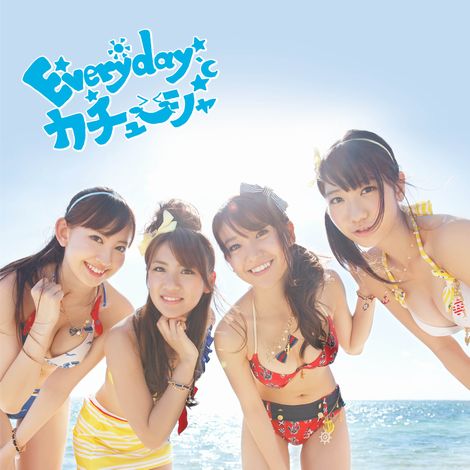 AKB48's latest single, "Everyday, Kachusha," officially reached 1.5 million in sales this past week. Released on May 25, the single set a record for highest first-week sales at 1.334 million copies. Now in its fourth week in stores, the single has sold a total of approximately 1.517 million copies.
The last single to break the 1.5 million mark was the 2005 hit "Seishun Amigo," sung by Kamenashi Kazuya (KAT-TUN) and Yamashita Tomohisa (NEWS) as the unit Shuji to Akira. Among female artists, the last one was MISIA's "Everything" in 2000.
Counting only female groups, AKB48 is just the 5th in history to achieve 1.5 million copies sold for a single, following in the footsteps of:
However, AKB48 is the fastest female group to reach 1.5 million (4 weeks), breaking the previous record of 12 weeks set by SPEED.
Source:
Oricon