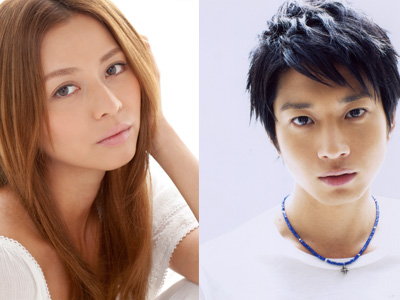 Director Fukagawa Yoshihiro ("Byakuyakou," "Kamisama no Karute") is working on a new movie called "Girl," it has been learned. Model and actress Karina (27) is taking on the lead role, and popular actor Mukai Osamu (29) will play the part of her lover.
The film is described as a "girls' movie" about four beautiful working women and their troubles in love and work. The other three female leads joining Karina are Aso Kumiko (33), Kichise Michiko (36), and Itaya Yuka (36). One of the movie's themes is said to be fashion, and they will each be seen in many different outfits throughout the story, with Karina said to have the most at 23 outfits.
The story is actually based on a popular short story anthology called "Girl" by author Okuda Hideo. Of the five stories contained in the anthology, four of them have been combined to form the basis of this movie.
Karina plays Yukiko, a single office worker at a large advertising firm who is dealing with feelings of frustration about her life, despite her good-looking boyfriend. She also has to deal with problems with her boss (Dan Rei) and an antagonistic client (Kato Rosa).
Aso plays Seiko, a married woman who works as a manager at a major real estate company where she clashes with her older subordinate (Kaname Jun). Kamiji Yusuke has been cast as Seiko's husband, who earns less than her.
Kichise's character is a single woman working at a long-standing stationery company, who becomes worried about her feelings for a young new employee (Hayashi Kento). Itaya plays a single mother working for a car manufacturer, who feels uncomfortable about being treated as weak by the rest of society.
"Girl" is scheduled for release in early summer 2012.
Sources:
Cinema Today
Sankei Sports