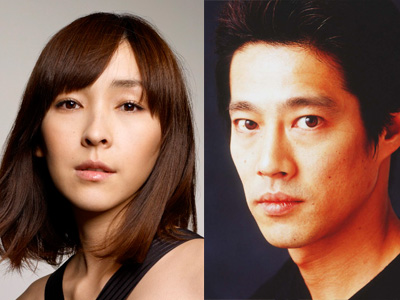 Several more cast members of the live-action movie "Uchuu Kyoudai" have officially been announced. Co-stars Oguri Shun and Okada Masaki were already revealed in March, and now they are being joined by Aso Kumiko, Tsutsumi Shinichi, and others.
"Uchuu Kyoudai" is an adaptation of an award-winning manga by Koyama Chuya about two brothers Mutta (Oguri) and Hibito (Okada) pursuing their childhood dream of becoming astronauts. Aso will play Ito Serika, another aspiring astronaut, while Tsutsumi will play Hoshika, a JAXA staff member who is one of the astronaut examiners.
Inoue Yoshio will play Mutta's friend and rival Makabe Kenji. Three other characters trying to become astronauts are being played by Arai Hirofumi (as Mizoguchi Yamato), Hamada Gaku (as Furuya Yasushi), and Shiomi Sansei (as Fukuda Naoto).
Filming will wrap up next month. Theatrical release is scheduled for spring 2012.
Sources:
Comic Natalie
Cinema Today