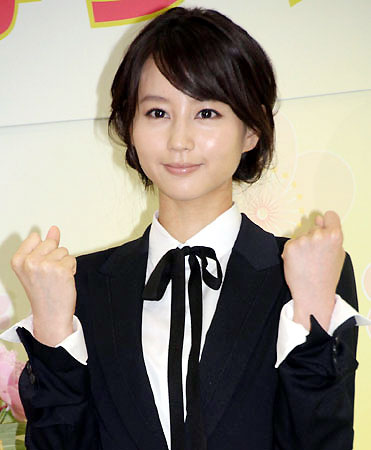 Actress Horikita Maki (22) has officially been announced as the star of an upcoming NHK morning drama, confirming a rumor from earlier this month. The drama is titled "Umechan-sensei" and is an original story written by Ozaki Masaya ("Kekkon Dekinai Otoko," "Oniyome Nikki").
The story is set in the devastated area of Kamata, Tokyo, in 1945 just after the end of the war. Horikita plays Shimomura Umeko, the youngest of three siblings whose father is a doctor at a university hospital. Compared to her outstanding sister Matsuko and brother Takeo, she lacks self-confidence, but an incident makes her determined to become a local doctor. However, her path is fraught with failures.
Horikita will play the character from the age of 16 up to her mid-30s. This is the first time that she has been cast as a doctor.
Filming is scheduled to begin in November of this year. The series will last 156 episodes, starting on April 2, 2012.
Source:
Mantan Web