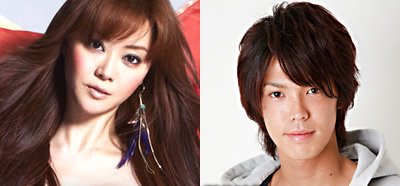 Actress and singer Mizuki Alisa (34) is said to currently be in a relationship with actor Shimizu Ryotaro (22). According to the Sports Nippon newspaper, the two of them started dating earlier this year, and Shimizu has already openly informed his father, comic impersonator Shimizu Akira (57).
Mizuki is currently starring in the TBS drama series "Hanawake no Yon-shimai" that started on Sunday. As previously reported, that drama makes this her 20th year in a row that she has had a starring role in a television series.
Shimizu, on the other hand, is a relatively new actor. He started out in 2006 with a minor role in "Komyo ga Tsuji." He has also appeared in dramas such as "Elite Yankee Saburo" and the third season of "Gokusen."
When reached for comment, Mizuki's and Shimizu's agencies both simply stated that the two are good friends.
Source:
Sponichi Annex