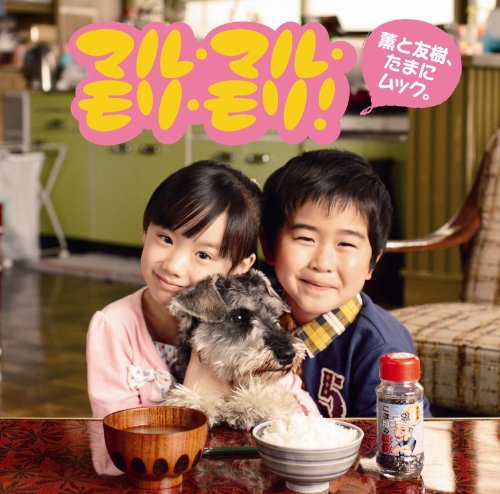 "Maru Maru Mori Mori!," the theme song to the popular television drama "Marumo no Okite," has just reached a new milestone, as the CD single's total sales surged past 250,000 copies this week. This is the first time in almost 35 years that a song by a Japanese artist under 10 years old has reached even 200,000 copies.
The song is sung by "Marumo no Okite" co-stars Ashida Mana (7) and Suzuki Fuku (7), under the unit name of Kaoru to Yuki, Tama ni Mook. The last Japanese artist under 10 years old to achieve 200,000 in sales was Kawahashi Hiroshi, who was 8 years old when "Yamaguchi-sanchi no Tsutomu-kun" reached 232,000 copies in June 1976. Including foreign artists, the last one was Emmanuel Lewis's "City Connection" in July 1981 (338,000 copies).
Released on March 25, "Maru Maru Mori Mori!" entered the weekly charts at #3 and has been in the Top 10 every week since then. This past week, it experienced a big boost, jumping from #9 the previous week (11,072 copies sold) to #2 (66,549 copies sold).
Source:
Sankei Sports