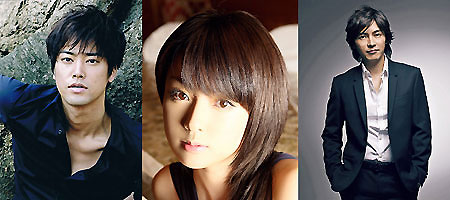 Kasuya Noriko's josei manga "Watashi wa Shadow" is being adapted as a live-action television drama on TBS this fall. The show, which is tentatively titled "Sengyou Shufu Tantei ~ Watashi wa Shadow," will star actress Fukada Kyoko (28) with Fujiki Naohito (39) and Kiritani Kenta (31).
"Watashi wa Shadow" was serialized in Shueisha's YOU magazine until autumn of last year. It tells the story of Asagi Serina, a housewife who ends up becoming a detective. Producers say that Fukada will appear in at least 20 different costumes over the course of the series, as she sneaks into various places in order to carry out her detective work.
Fujiki will play Serina's husband, and Kiritani will play the detective who causes Serina to also become a detective. Other cast members include Furuta Arata, Ashina Sei, Endo Kenichi, Ishida Yuriko, and Kohinata Fumiyo.
TBS will broadcast the series on Fridays at 10:00pm, starting in October.
Sources:
Mantan Web
Sports Hochi